Welcome back to the verdant field where Vanity Smurfs run free… Celebrity Instagrams, presented without comment. Enjoy.
. @lenadunham and I are starting season 4 off with double doobies. #props
Britta's always with me (cause I steal her clothes) @carven_paris
G/O Media may get a commission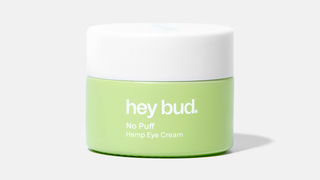 15% off
Hey Bud - No Puff Hemp Eye Cream
What ppl do at 730am in Australia
It was take the Babes to Work Day again. Beauty photo by @emilybett :)
lol
Maxi and Daddy at the beach. Yikes and Yay. Good Lord! She has NO fear!
Hair did. Thanks Paul.
You'll never guess what I'm doing today. I mean... I would never have guessed.
So when they told me this is the "Live Dancing Squash" I had no clue this thing was actually live!!!!!
Come rain or Springtime!! @lancomeusa Marine Chic.
APPLE SLICES IN MY BED - I CAN'T BELIEVE YOU DIDNT SHOW UP!
My new single is playing in the background- y'all hear it? Go request "Walk It Out" on the radio! #eos
'West coast' is great - congratulations @lanadelrey can't wait to hear it on vinyl
HOLY MOLY. Gonna live tweet a brand new episode of#newgirl tomorrow with the cast. #holdontoyour
Just me and my boyfriend. #writersretreat
Just picked 'me. gonna cook 'em for Easter dinner.#turnip greens #harvestday
You can't sit here!!!!! But @LindsayLohan can! Will she#PleadThe5th ?? #WWHL
#theview airing Friday! I was a co-host and had so much fun w/ the girls! #topshop 💕 @jennymccarthy @sherrieshepherd
Coachella w/ @jimcol #dancingontheroof
teach me how to noie #turnup @noahcyrus
#preshowturnup with @noahcyrus #smackthat
over the hospital 😿😿😿 I miss #bangerztour 💔#5amhospyselfie so sleeeeepy 😿 #medztime#wishicouldcuddlefloyd#whojinxedme
Magic hour! One of the best days of my life.#themindyproject
En route to sunset
#blahblahblahblah#myclutchisSoLA
I love my @ivydiamondcole earring tonight! #bling#theotherhalfofmyfacerefusedtobephotographed
With living legend @theritamoreno backstage last Sat at the #glaadawards. This was major for me. I live for this woman.
REGRAM from @stellamccartney Girls Night Out
#girlsnight #latergram @nicolerichie @chelseahandler @stellamccartney @gwenstefani #naomiwatts #samtaylorwood
This 46 degree "spring" day calls for my @peterjensenltdbedspread-esque parka, which is practically vintage (a gift from 2010!)
Me and @jaimewinstone finally eternalized our love/friendship with our cross tattoos that symbolize the balance of our friendship!
Am I a sad ass that I wear knickers/thongs that match my hair with my name on them?
last night in vegas
Cameron. Lovvvveee
White Hair Don't Care
Finished my day looking like #Toad from #MarioBros#1Up
Wait for it... #googleHQ
The tech team at @facebookHQ thinks I need a new phone. Still on the 4 :/
Shoppin'
Historians say Cleopatra slept in a gold mask every night to maintain her youthful skin. Supposedly these 24k gold under-eye masks will do the trick. My first time experimenting with this extravagant luxury!
When in Rome....ultimate tourist for a day. Trevi fountain, the Coliseum and of course, gelato.
From the red carpet in Rome. #AmazingSpiderman2
Querido Gabo, alguna vez dijiste que la vida no es la que uno vivió, sino la que uno recuerda y como la recuerda para contarla.. tu vida querido Gabo la recordaremos como un regalo único e irrepetible, y como el más original de los relatos. Es difícil despedirse de ti, puesto que nos has dado tanto! Te quedarás para siempre conmigo y con todos los que te quisimos y admiramos. Shak
Thanks @unitedairlines...it's like my own private lounge! #grateful
Morning Vogue session to @emelisande.
Hawaiian shirt. Thai boxing shorts. Space tights. #weirdbutcomfy
Jesus and I.
OTP