Last night at a screening of Disconnect, that new movie that seems to have approximately one zillion characters and storylines, there were two kinds of looks on the red carpet: Those embracing the sweetness and light of Spring… and those sticking to all black everything. Also: Winona!
Love the slim gray suits on Alexander Skarsgard and Eric West. Jason Bateman looks tan and rested and ready.
Sean Lennon layers shades of brown, adds a seahorse brooch. Digging the open-necked shirt no-tie look on Sean, Jason Bateman, and the film's director, Henry-Alex Rubin, who also directed the Oscar-nominated Murderball.
G/O Media may get a commission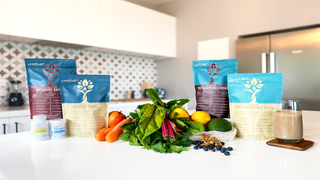 Fully accepting the fact that Spring Has Sprung: Olivia Culpo and Andrea Riseborough choose nature-inspired prints.
Seeing red: America Olivo, Gabourey Sidibe, Lenay Dunn.
Lightening up: Lily Cole, Heather Matarazzo. Is Welcome to the Dollhouse on Netflix? So freaking good.
In pale-hued dresses: Haley Ramm, Teresa Celentano.
Long neutrals: Amy Lemmons, Kristen Ruhlin.
No one pays attention to that no-white-before-Memorial-Day thing, especially not Paula Patton. There's no doubt that this open-backed dress with coral detailing is beautiful, but it seems sort of… smothery. Kinda wish the neckline were open and the back were closed.
Doing the cool-kid thing in skinny jeans and blazers: Elizabeth Olsen, Rachael Harris.
Blackout: A skin-tight slinky dress on Nicole Winhoffer, voluminous trousers and a Lagerfeld-esque collar on Genevieve Jones, cut-up T-shirt for Hettienee Park.
More inky looks: Glenn Close pairs a leather jacket with divine little flats; Vogue's Grace Coddington makes comfort look chic; and Kilo Kish is supercool in a simple tunic dress and cropped motorcycle jacket.
My fave? Winona Ryder. All black sets off her flawless skin. Her hair is shiny, her lipstick is fab, her purse is awesome. See-through-shoes? Okay. Fine. She looks gorgeous and I missed her.
Images via Getty.
Here's the Disconnect trailer, for the curious: