In a series of ghostly Vogue covers, every 2010 cover in each edition is layered into a single image, revealing the gulf between the formulaic approach of the majority of editions and the more experimental nature of a select few.
American Vogue and Vogue Italia are shown above. The layered Vogues were posted to LiveJournal and noted on magCulture.
With every issue from every edition from 2010 added together (minus text), you get the image below — a kind of Voguein Mary that, as a 'mean' cover, says a lot about the formula most commonly used by the magazine's art directors and photographers: dark-haired, white-skinned model, centred, thank you very much:
The British, Australian, Chinese, Indian, Mexican, Japanese and American editions collected on the LiveJournal page posted by 'shrubrub' adhere to this structure. (You can see each edition that was used to create the single image by clicking on the edition name.) Here are the 12 UK covers brought together, where the model's face features quite prominently:
G/O Media may get a commission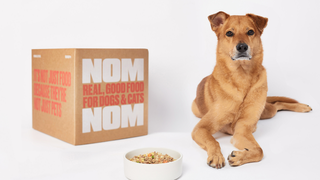 And the Australian version, where the G in Vogue generally frames the model's face:
But there's much more interest going on in the amalgamated covers of Vogue Paris and Vogue Italia. Here's the Paris edition — a riot of darkness and varying type treatments:
And Vogue Italia, which also reveals the more independent and experimental spirit of its creative direction even in hybrid form. I rather like the look of this one as is:
Of course, the sheer variety of imagery and type used in both the Paris and Italia editions makes for a more interesting mix up.
The combination of Steven Meisel's photography and editor Franca Sozzani's input in the latter, for example, certainly adds a more adventurous take on the comparatively staid world of Vogue's international covers.
Hardly surprising that in being one of the least commercial of Vogue's stable, Vogue Italia can actually afford to be the most experimental. But these layered hybrid editions bring that point home all the more clearly.
And as a strange, abstract summation of publishing in 2010 in image form, I know which ones I prefer.
This post originally appeared on the Creative Review blog. Republished with permission.
The author of this post can be contacted here
Want to see your post here? Email us.