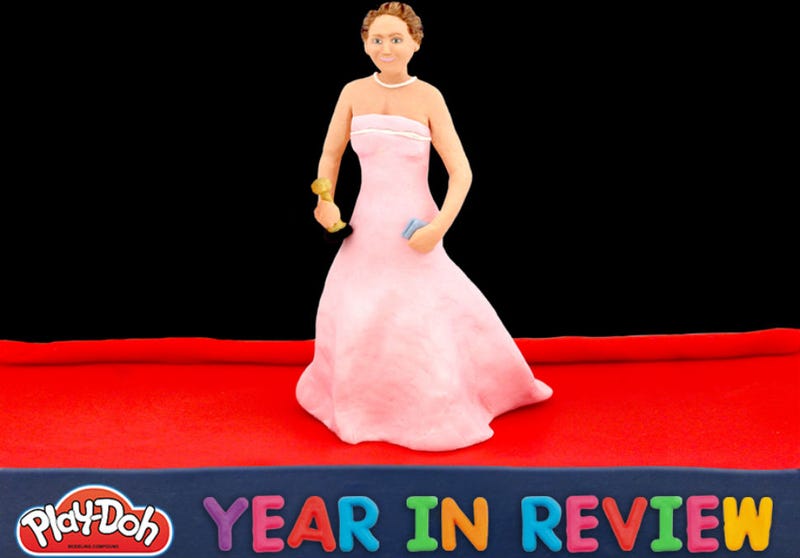 OK forget all those 2013 "Year In Review" lists that you are about to be inundated with, because this one is clearly the only one you need.
Play-Doh (which you really, really should never eat even if your friend in the third grade Sally made a pink and green "hamburger" and it looked soooooo good) has come out with their very own spin on the whole "year in review" thing. And it's pretty rad. Yes, we're saying rad now.
They've got all the bases covered, like World's Greatest Oscar Winner, Jennifer Lawrence up there. And your favorite viral videos:
AWW remember with Prince William and Kate Perfect Hair came out with the baby? I really liked this moment. And look how fabulous she looks in Play-Doh. Girl can rock some Play-Doh colors.
And look, even in Play-Doh the rest of N-Sync feels upstaged by Justin Timberlake at their reunion:
Photos via Playdoh Facebook