Secretary of State Rex Tillerson is in Bonn, Germany for the G-20 Summit, where he's reportedly sleeping, eating and doing diplomacy at a sanitarium 30 minutes outside the city, a hotspot hospital featuring "elderly people in wheelchairs arriving for spa treatments."
Officially, Tillerson is staying at the Steigenberger Sanatorium because all the hotels in Bonn were booked by the time he decided to attend the summit, as if there was some chance America might not be represented there this year. But it's also emblematic of the Trump administration's modus operandi, which included firing most of the State Department without finding replacements and shutting Tillerson out of the meeting with Israeli PM Benjamin Netanyahu Wednesday. And as Bloomberg also points out, Tillerson has yet to hire a deputy secretary or hold a press conference, a stark contrast from the Obama administration, which held daily briefings with reporters.
On Thursday, Tillerson reportedly held at least seven bilateral meetings, including one at the sanitarium with Boris Johnson. The Times paints a grim picture:

Britain's foreign secretary, Boris Johnson, for instance, breezed into his meeting with Mr. Tillerson almost half an hour late, his blond hair flying as he dashed out of his motorcade of black Mercedes sedans, past old women in wheelchairs and into an entrance with a sign that read, Steigenberger Sanatorium, Private Clinic.
Tillerson also met with Russian Foreign Minister Sergei Lavrov, though aides removed reporters from the room before they could ask either man questions, prompting Lavrov to ask in front of everyone, "Why did they shush them out?"
In a brief, 30-second statement, Tillerson emphasized that the US expects Russia to honor the Minsk peace agreements in Ukraine and said the US "will consider working with Russia when we can find areas of practical cooperation that will benefit the American people."
G/O Media may get a commission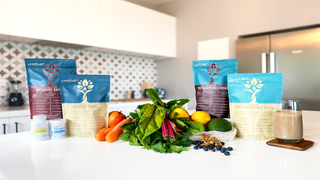 Though Lavrov called the meeting "productive," reports indicate the two men did not discuss sanctions, the topic at the center of the Mike Flynn controversy. Flynn, who promised Russia's ambassador to the US, Sergey Kislyak, that the US would lift sanctions, was fired this week after the news broke that he had lied to Mike Pence about the conversation. New reports indicate Flynn also lied to the FBI about whether he and Kislyak had discussed sanctions.
And Tillerson's travel troubles didn't stop at the sanitarium—he also complained about his flight, which landed late Wednesday night and threw off his sleep schedule, Bloomberg reports. "I'm not used to traveling like that you know," Tillerson told Saudi Foreign Minister Adel al-Jubeir on Thursday. "I'm used to getting on at night, spending the night on the plane and then going to work. It's quite civilized."
On the bright side, the sanitarium claims an "incredible team of doctors specializing in cardiology, gastroenterology, diabetology and nutritive problems" and is reportedly known for its natural hot springs. Sounds nice!