Whitney Ralston, a junior at the University of Richmond, said in an essay published by the Huffington Post on Friday that her school's administration botched a complaint she made against another student, whom she alleges stalked her violently.

Ralston claims that the student stole her passport and money, hit her, dragged her across the floor, and made her isolate from friends and family.
Ralston reported these incidents to the Richmond police and Title IX Directors in August 2015, and was "originally hopeful," however:
"I realized in later meetings that the school had no real intention of helping me. The investigating Dean told me that my assailant had reported that I had PTSD, and because of this, I was "an unreliable witness" and my "memory couldn't be trusted." (A diagnosis that made it into the official findings letter.) My mind became a Rolodex of every poster, bystander training and prevention seminar the school hosted. The administration seemed so capable of being able to handle these cases that I never imagined that the worst pain I could experience would come from reporting my case."
Ralston says her assailant confessed to one count of violence and was put on probation, which stopped further deliberation and possible discipline in regards to her case. Eventually, the two Title IX administrators assigned to Ralston's case told her there was nothing more they could do. "They told me that he was going to stay and if I couldn't deal with it, I cold consider transferring," writes Ralston."
Ralston told the Richmond Times-Dispatch on Friday that she has filed a grievance with the Department of Education's Office for Civil Rights, but has yet to hear back.
G/O Media may get a commission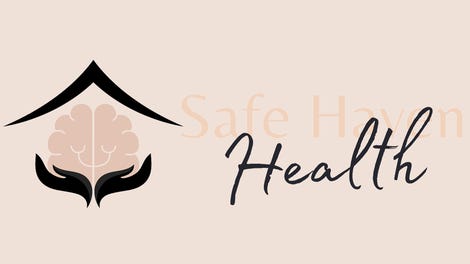 Addiction counseling
Safe Haven Health
At the beginning of her essay, Ralston references another first-person account of a mishandled sexual assault at the same school entitled "There's a Brock Turner in all o(UR) Lives," which went viral after its publication earlier this week.
On Tuesday, University of Richmond undergraduate Cecilia Carreras published an essay, also on the Huffington Post, that recounts the college's shattering indifference to her alleged sexual assault. Carreras reported to her university more than a year that she had been raped by a fellow student, an athlete who, according to the HuffPo article, "admitted to school officials, three separate times, that he heard me say stop."
Carreras claims in the HuffPo essay that a year ago a school administrator told her that her sexual assault case would not be going forward, and allegedly said, "I thought it was reasonable for him to penetrate you for a few more minutes if he was going to finish."
In response to that letter, on Wednesday the university administration sent out a campus-wide email, effectively accusing Carreras of fabricating her story.
"While we cannot address specifically the conventions in the recent Huffington Post commentary, given our commitment to student privacy….we think it is important for us to share that many of the assertions of fact are inaccurate and do not reflect the manner in which reports of sexual misconduct have been investigated and adjudicated at the University."