The writers of the BBC/PBS melodrama, Poldark, have decided that the only way to properly conclude a season is with a sweeping shot of Ross Poldark (Aidan Turner) standing on a cliff awkwardly embracing his wife Demelza (Eleanor Tomlinson), as the unruly Cornish winds whip their wigs. Season One ended with the Poldarks in the obligatory cliff embrace moments before Ross was arrested. Last night's finale of Season Two returned to the cliff, the pair gazing into the sea, overlooking the English battleships preparing to sail to Revolution-torn France.

It's fitting that Poldark returned to the cliff. The melodrama is circular in nature, an abundance of plot points that never quite go anywhere significant and despite its pretense, Poldark's strength has always been that it does the genre with gusto. Season Two of Poldark checked all of the obligatory genre boxes: conflict and resolution, brooding and brawling, all played to swelling violin music. As the show's producers promised, Season Two focused less on Turner's abs—not a single scything scene in sight—and more on the interpersonal conflict of the eighteenth century Cornish mining town. The season began with Poldark's trial, a show of revenge arranged by archenemy George Warleggan (Jack Farthing), a man whose pettiness is signified by knowing sinister looks and an impressive showing of teased bangs that my junior high self would have deeply envied. Poldark is, of course, found not guilty—no one in their right mind would waste Aidan Turner's looks by sending him to the gallows—and after wrapping up that plot line, Poldark moved through about three seasons worth of plot in only ten episodes.
Season Two saw some mining drama, some enclosure drama, scurvy, another trial, some smuggling stuff, the French Revolution, a bathtub, and Demelza going into birth while out fishing in a dingy (why not?). Dr. Dwight Enys recovered nicely from that the whole domestic violence/murder that was his primary plot in Season One to pursue an on again-off again (finally on again) relationship with heiress Caroline Penvenen. Francis Poldark, the inconstant and spoiled cousin, recovers his morality, reaffirms his commitment to his wife Elizabeth as well as the family business of mining before inevitably drowning in a mine. As Francis's lifeless body is pulled from the mine, Ross cries, "Why the hell didn't you learn to swim?" The question was ostensibly rhetorical but the answer is very clear: because Francis was boring and in the way. With Francis dead, Ross is free to pursue his childish passion for Elizabeth, a woman who seems incapable of doing anything other than brushing her hair. And so, despite both wife and child, Ross pursues Elizabeth.
This is when the good fun of Poldark went off the rails. Season Two had a source material problem; in Winston Graham's third book of the series, Ross rapes Elizabeth. In the original books, Ross breaks into Elizabeth's home to confront her over her decision to marry Warleggan, the pair fight, and then:

He caught her again, and this time began to kiss her with intense passion.
She smacked his face so he pinioned her arm.

'You treat me – like a slut.'

'It's time you were so treated.'

[...]

'Ross, you can't intend. Stop! Stop, I tell you.' But he took no further notice. He lifted her in his arms and carried her to the bed."
Graham himself indicated that the scene was a rape and yet, in the books, Elizabeth remembers it fondly. The producers of Poldark recognized that the rape scene might present a problem for a show that works primarily because of the Turner's charming navigation of an otherwise difficult character blindly motivated by honor and justice. Prior to Season Two's premiere, the show's producers and cast announced that they fixed the problem. In an interview, Turner said that Poldark, "goes to talk [to Elizabeth]. He doesn't go to commit a crime."
G/O Media may get a commission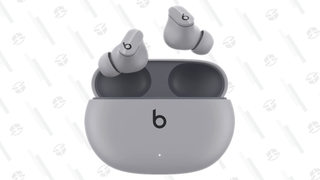 Ross is ostensibly a cheater—a pivotal plot point for the end of Season Two—rather than a rapist. And yet, it didn't quite work as they intended. Instead, Poldark offered up a "romantic rape" scene during which Elizabeth says "no" but really means "yes." It's an old trope that, despite the insistence of the Poldark crew, is still pretty clearly rape. And so, the show lumbered on, treating a rape as a consensual sex, exchanging criminality for infidelity and power for apologies.
Stuck with the infidelity plot, Demelza and Elizabeth are left grappling with the emotional aftermath. Elizabeth marries Warleggan, realizing too late that she has given herself over to the limited mercy of the show's villain. Demelza endures her own attempt to even the proverbial score and is left crying, walking down the Cornish beach, shoes in hand, mascara streaming from her eyes. In short, the women of Poldark endure all of the punishments of Ross's behavior. Only Aunt Agatha, the scene-stealing spinster, manages to avoid weeping dramatically, sticking instead to the time-honored tradition of day drinking.
Ross, meanwhile, only has to offer up an apology to find absolution. He does just that: In a scene that's now familiar, he apologizes to Demelza for his arrogance and she inevitably forgives him. And so, we're back on a windy cliff in Cornwall, embraces and wind and romance. It seems unlikely, but maybe next season of Poldark will return to what made it successful: gratuitous shots of Aidan Turner's abs. At any rate, here's the trailer for Season Three.