According to police, a body found in Washington is believed to be that of Misty Upham, an actress who has been missing since Oct. 5.
CNN is reporting the body, which has not been officially identified, was discovered by a family member during a search effort near the White River outside Seattle. Upham's ID was found in a purse with the body, according to the Auburn Police Department. The department issued a statement on their Facebook page this evening:
At approximately 1pm this afternoon, the Auburn Police Department received a call that a body had been found in a wooded area near Forest Ridge Dr. in Auburn. The body was found at the bottom of a 150 embankment near the White River. The body was recovered by a family member of Misty Upham's family who was in the area searching for her.

A purse containing identification of Misty Upham was at the scene, however, at this time the medical examiner has not made a positive identification nor a determination of cause of death. Auburn Police and Valley Regional Fire Authority are on scene attempting to recover the body.
According to the Indian Country Media Network, Upham, 32, was last seen on Oct. 5 on the Muckleshoot Reservation walking from her sister's apartment. Her father, Charles Upham, released a statement following her disappearance, asking anyone who could have seen her to contact authorities. "Misty is considered an endangered missing person due to a medical condition," his statement read. "She has not been in contact with her family or friends since her disappearance."
According to CNN, Charles Upham disputed reports that she was suicidal or stressed before her disappearance:
Her father said she has bipolar disorder and bouts of depression and anxiety, but didn't think she was suicidal. "The truth is Misty is not stressed over money or career. Her career is going great," he wrote [on Facebook on] Sunday. "As her father I do not fear she committed suicide. I feel that she has been hurt by accident or someone has put her in harms way."
G/O Media may get a commission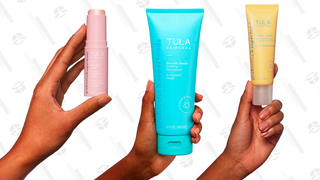 Upham, a Blackfeet actress, starred in August: Osage County, Django Unchained, Big Love, and Frozen River among other projects.
UPDATE:
According to Variety, filmmaker and family friend Tracy Rector has confirmed the remains found today are Upham's. Rector said the body was identified this evening by the family. No cause of death has been determined.
Image via Getty.