Season one of Scream Queens is now a wrap, and is it me or was that finale a surprising amount of fun?
It was clear from its campy premiere that Scream Queens was going to be less about the final unmasking of the Red Devil serial killer(s) and more about the path it took to get there. At its best, the series was a silver-tongued and delightfully nasty send-up to the horror genre that didn't take itself—or good taste—all that seriously. At worst, it was listless and dull. (It's easy to accept and enjoy funny-mean. But boring-mean is almost unforgivable.)
Perhaps one of the biggest disappointments of the show's freshman season is that it was never able to live up to its most excellent first two episodes. At mid-season, it felt so slow that I was close to telling my editor that it wasn't worth covering anymore. But I kept going, thanks mostly to luxurious and insane costume design and awesome performances by Jamie Lee Curtis, Niecy Nash, Glen Powell, and (surprising no one more than me) Emma Roberts.
Thankfully, the viewers' patience paid off and we were rewarded with a highly enjoyable two-hour finale that included a sendup to deranged sorority emails, an obnoxious rant about the Greek System by Pete (who—PRAISE RYAN MURPHY—was then stabbed almost immediately), and a snappy definition of new new feminism by Dean Munsch:
"I guess we could sum up new new feminism in three simple words: Women. Are. Better."
While Munsch's feminist philosophy is posed as disingenuous and mocking ("Now excuse me," she says earlier in the episode. "I'm going to go disinvite Jerry Seinfeld from speaking at commencement. He told a joke about a woman once. Allegedly"), she's not wrong within the world of the series where women are better—especially when it comes to murder.
It was always clear that one of the Red Devils would end up being a Kappa sister, but the question was always which one? The answer: Hester (Lea Michele), who—it turns out—has been faking her scoliosis and masterminding the Kappa murders the whole time. In the end, she manages to frame the Chanels for the crimes, landing them all in the same mental institution that she was forced to grow up in. The only person who knows her guilt is Dean Munsch and they agree not to talk about it, so as to not ruin each other's newfound success. New new feminism at its finest.
G/O Media may get a commission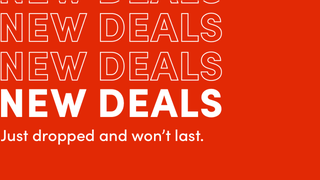 Up to 70% off
Wayfair - Cyber Week Deals
Michele—once again surprising no one more than me—is kind of an excellent villain who carries psychopathy remarkably well. But the true fun of the episode—the true fun of any Scream Queens episode—lies with the Chanels whose sentencing is a total blessing in disguise. The trio feels right at home in the mental institution (Chanel #1 even gets voted president) and—despite not being able to leave—find themselves freer and closer than ever before. #3 comes out as gay! #5 gets treatment for her anxiety! They all get to eat chicken tenders instead of cotton balls!

As Chanel remarks in the final episode, "Do you want to know my biggest secret? I love it here! I never want to leave!"
Bonus! The Chanels' trial also gives us this remarkably cute moment:
Chanel #3 in Princess Leia buns, an adorable tribute to actress Billie Lourd's mother, the one and only Carrie Fisher.
The episode ends with the reappearance of the Red Devil and possible end of Chanel #1, but ultimately who cares? In my mind, Chanel survives and returns to her sisters to rule the ward. Long may she reign.
---
Contact the author at madeleine@jezebel.com.
Images via Scream Queens/Fox.