In incredibly surprising news, Scientologists are going hard trying to cock block the chances of the Scientology documentary Going Clear winning an Oscar.
According to director Alex Gibney, the Church has been looking to use its persuasion tactics on members of the Academy. Gibney told The Hollywood Reporter that, "in the last few weeks, Scientology has dramatically ratcheted up its corporate campaign against me and those in the film."
Further:
Since the film—a scathing critique of the controversial church and its celebrity adherents, including Tom Cruise and John Travolta, based on Lawrence Wright's best-selling book—won three Emmys in September, the filmmaker says he has been the subject of an increasingly hostile harassment campaign that has included a Scientology-backed "documentary" and outreach to members of the Academy's doc branch, the group that selects the Oscar contenders.
G/O Media may get a commission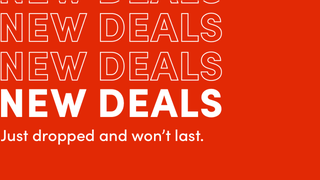 Up to 70% off
Wayfair - Cyber Week Deals
Academy member Rory Kennedy says a man named Joe Taglieri reached to her and her husband Mark Bailey (a documentary writer) for interviews about Gibney as part of an article for the Scientology magazine Freedom:

Taglieri did not disclose his Scientology connection, although he has written for the Scientology magazine Freedom. "In this context, to not say [that he wrote for Freedom] was disingenuous, and I thought something was suspect," says Kennedy. "He definitely had an agenda."

Karin Pouw, a spokesperson for the church, acknowledges that "Freedom has been reaching out for some time for a piece about Alex Gibney's propaganda film." But, she says, "this has nothing to do with the Academy."
In an attempt to clear its name, the Church is also working on a counter-documentary centered on Gibney.

Lawrence Wright, the author of the book that Going Clear is based on, says, "The church of Scientology stakes a claim on Hollywood, and so it's not surprising that it would be threatened by the possibility that that community would examine the church more closely. That's what I think is causing the more feverish attention to the documentary."
---
Contact the author at clover@jezebel.com.