Following Wednesday's Washington Post report that Attorney General Jeff Sessions misled Congress by failing to disclose (under oath) multiple meetings he had during the Trump campaign with Russian Ambassador Sergey Kislyak, leading Democrats have demanded Sessions' resignation, and House Oversight Committee Chairman Jason Chaffetz has called for his recusal from federal investigations into Russian interference in the 2016 election. What a presidential speech the other night though, am I right, everybody? Remember how good Trump read that teleprompter?
Ranking House Oversight Democrat Rep. Elijah Cummings called for Sessions' immediate resignation, writing in a statement that "It is inconceivable that even after Michael Flynn was fired for concealing his conversations with the Russians that Attorney General Sessions would keep his own conversations secret for several more weeks." In a statement, House Democratic Leader Nancy Pelosi said that "after lying under oath to Congress about his own communications with the Russians, the attorney general must resign," and Sen. Minority Leader Chuck Schumer said in an MSNBC appearance Thursday morning: "The information reported last night makes it clear, beyond the shadow of a doubt, that Attorney General Sessions cannot possibly lead an investigation into Russian interference... with these revelations, he may very well become the subject of it."
"Because the Department of Justice should be beyond reproach, for the good of the country, Attorney General Sessions should resign," Schumer said.
G/O Media may get a commission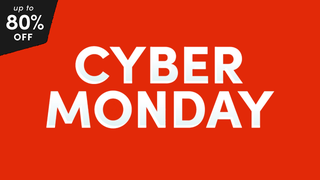 up to 80% off
Wayfair - Cyber Monday
"He said he was a surrogate and he then went on to say he never had any meetings in any capacity with Russian officials, let alone the top Russian spy in the United States," Ohio Democratic Rep. Tim Ryan said in an appearance on CNN. "What the hell is going on here? Why is everybody lying?"
In a fairly contradictory statement given on Wednesday night, Sessions said: "I have never met with any Russian officials to discuss issues of the campaign. I have no idea what this allegation is about. It is false."
On Thursday morning, he told NBC News: "I have not met with any Russians at any time to discuss any political campaign, and those remarks are unbelievable to me and are false. And I don't have anything else to say about that." Sessions sorta kinda offered to possibly consider recusing himself, saying: "I have said whenever it's appropriate, I will recuse myself. There's no doubt about that."
On the Republican side, Rep. Jason Chaffetz tweeted that Sessions "should clarify his testimony and recuse himself." House Majority Leader Kevin McCarthy said on a Morning Joe appearance: "I think, the trust of the American people, you recuse yourself in these situations," and that "I just think for any investigation going forward, you want to make sure everybody trusts the investigation," although Politico notes he later walked this back somewhat on Fox News. Sen. Marco Rubio said Sessions could "potentially" need to recuse himself, and Sen. Lindsey Graham said on Wednesday that if criminal activity was uncovered by the FBI related to any alleged contact between Trump campaign officials and Russia, then "Jeff Sessions, who is my dear friend, cannot make this decision about Trump." Sen. Rob Portman (R-Ohio) has called for Sessions' recusal, and Sen. Jeff Flake, Judiciary Committee member, told Reuters,"Obviously he is going to need to clarify and likely recuse himself from any investigation with regard to the Russians."

No Republicans in Congress have called for Sessions' resignation yet, although Richard Painter, President Bush's ethics lawyer from 2005-2007, tweeted: "Misleading the Senate in sworn testimony about one own contacts with the Russians is a good way to go to jail." Sen. Ted Cruz, on the other hand, who will never miss an opportunity to be floridly hypocritical, called the meetings with the Russian ambassador a "nothing burger" and "political theater."
In a statement released Thursday morning, White House Deputy Press Secretary Sarah Sanders referred to the situation as "the latest attack on the Trump Administration by partisan Democrats." Okay, well, case closed, I guess!