A librarian who spent his life frugally surrounded by his beloved books and who willed his surprising fortune to his school would be delighted to learn that some of it is going towards a hugely expensive football scoreboard. Delighted? Maybe delighted is the wrong word.
Robert Morin was 77 years old when he died in the spring of 2015, after he spent a 50-year career at University of New Hampshire's Dimond Library. His will revealed that he had amassed a staggering $4 million fortune, mainly by eating frozen dinners, driving a 1992 Plymouth, and eating a regular breakfast of Fritos and Coke, according to the Boston Globe. His obituary reveals that he's survived by his two brothers and requested no public funeral services.
A university spokesperson told the New Hampshire Union Leader that Morin, who worked as a cataloguer in the library, was reading, in chronological order, "every book published in the United States from 1930 to 1940, excluding children's books, textbooks and books about cooking and technology." He had reached 1938, the year of his birth, when he died. He loved videos too, watching some 22,000 tapes between 1979 and 1997.
So what better way to celebrate a modest life of quiet pleasures than with a giant, honking scoreboard? UNH announced that it will spend $1 million of the librarian's money on that, with the addendum that Morin got really into football in the year before he died: "In the last 15 months of his life, Morin lived in an assisted living center where he started watching football games on television, mastering the rules and names of the players and teams." UNH recently spent $25 million remodeling the football stadium.
Besides the scoreboard, the school says it will spend $2.5 million of Morin's money on an expanded student center. Morin specially requested that $100,000 go the library; that will be spent on scholarships for work-study students, support for staff members earning library science degrees, and help renovate one of the multimedia rooms there.
G/O Media may get a commission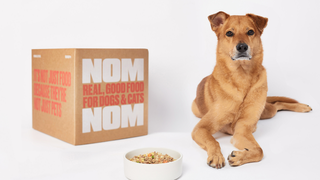 It's certainly a technically permissible use of Morin's money, but as NPR reports, the school is being criticized for deeply missing the point of a selfless gift. In an editorial, alumna Claire Cortese called the allocation of Morin's money a shameful waste, pointing out all the other things on campus that are in need of a cash infusion besides sportsball:
Excuse me, UNH administration, did you know that the photography department has not had reliable water in their darkroom for a whole year now? Or has anyone else noticed that there is not enough fair parking on campus? (But why would they ever fix that, seeing as the university literally rakes in hundreds of thousands of dollars every year issuing parking tickets to students?)

In the 2015-2016 school year, all UNH student publications went on the chopping block and received massive budget cuts that will most likely put some of them entirely out of commission in the coming years.
More outraged responses can be found on UNH's Facebook page, where alumni have many thoughts on using the book man's money for a fucking scoreboard.