Saudia, Saudi Arabia's national airline, is reportedly planning to begin segregating their flights by gender. The move, first reported by Arabic-language news agency Ajel, is in response to male passengers complaining about their wives and daughters being seated next strange men.
Emirates 247 reports that reports that the new gender segregation rules will address "recurrent complaints" from Saudia's customers:
"There are solutions to this problem…we will soon enforce rules that will satisfy all passengers," Saudia assistant manager for marketing Abdul Rahman Al Fahd said, quoted by the Saudi Arabic language daily 'Ajel'.

He did not elaborate, but the paper said it would include instructions to flight booking staff at the Gulf kingdom's airports to ensure males and females are separated aboard Saudia's flights unless they are closely related.
Saudia already bans pork, alcohol and "pornographic materials" aboard their flights, both as a nod to their largely devout Muslim customer base and because those things are illegal in Saudi Arabia and would be seized at customs. They've also been introducing more gender-segregation into their business operations, opening a number of "women's offices" staffed only by women and serving only female customers.
El Al, Israel's national airline, has faced similar grumpiness from haredi (ultra-Orthodox) flyers who refuse to sit next to women they aren't related to; earlier this year, several flights were delayed after men refused to sit in their assigned seats because they were next to women.
G/O Media may get a commission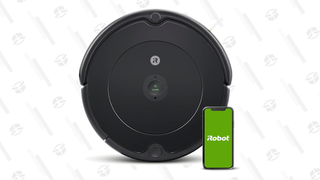 35% Off Black Friday Deal
iRobot Roomba 694 Robot Vacuum
El Al so far hasn't introduced gender-segregation on their flights; it's a more contentious issue in Israel than Saudi Arabia because of the ongoing tension between Israel's Orthodox minority faction and the country's much less observant majority. But Saudi Arabia is also a major business hub; what happens when a trans or gender non-conforming person, for example, needs to fly Saudia? The airline hasn't yet updated their Conditions of Carriage to confirm or clarify the new rule.
Image via Getty