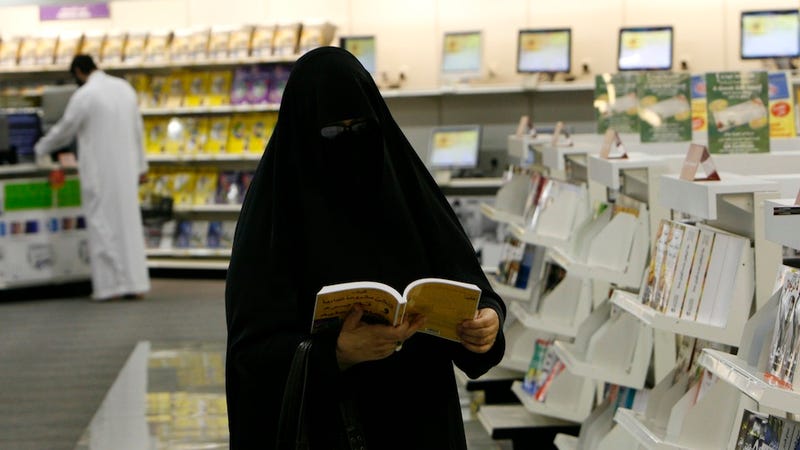 After a year and a half-long push, a small victory for women in the Kingdom of Saud — female attorneys who fit certain criteria will be allowed to present arguments in court. Now if only they were allowed to drive, vote, travel without a male escort, run out of a burning building while not wearing hair covering, or look at people, we'd be in business!
The ruling will take effect next month, according to Raw Story, and will open the court room to Saudi women who have a law degree and at least three years working in an attorney's office. The Kingdom has been "preparing" for such a ruling for almost two years.
Last September, King Abdullah announced that women will be allowed to vote for the first time in the next round of municipal elections. They still need a signed permission slip from a male guardian in order to do so, though.