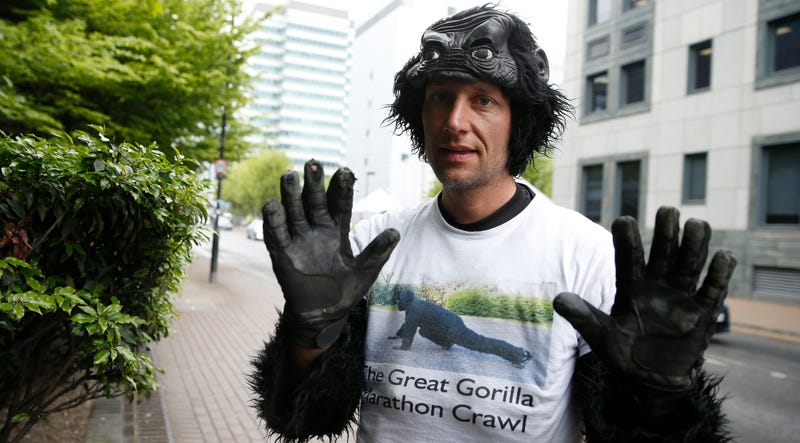 I leave you with the story of a man who spent so much time dressed like a gorilla, he even began to smell like one.

Tom Harrison, a.k.a. Mr Gorilla, finally finished the London Marathon on Saturday after six days of sweating through his full-body gorilla suit for charity, ultimately raising about $28,000 for a conservation nonprofit called The Gorilla Organization.
Harrison—who crawled to the finish line, and probably not just cause he was pretending to be a gorilla—told the BBC of his experience inside the monkey costume that, "each day became its own little marathon."
No one says this, but what's true of life inside a gorilla suit is true of any life.