Last night Buffy the Vampire Slayer attended the premier performance of Cruel Intentions, the Unauthorized Musical Parody in Los Angeles. Gellar reunited with Sean Patrick Thomas and writer Roger Kumble for the performance. She seems to have enjoyed the musical adaptation of one of the greatest teen movies ever made.

"Oh it's going down tonight #cruelintentionsthemusical #Rockwell," she captioned the Instagram photo she shared of the script.
She also shared clips of the performance: "#cruelintentionsthemusical was insanely good. #KIlledIt I absolutely [heart emoji] it #Rockwell #KatieStevens was amazing and #Kathryn and #constantinerousouli nailed #Sebastian More video to come. Seriously the entire cast was genius," Gellar captioned the photo. She also really loves #hashtags.
G/O Media may get a commission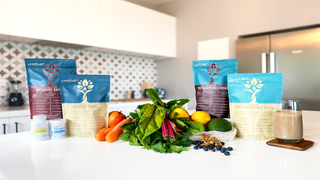 Sadly Selma Blair couldn't make it and hear this gem of advice again:
Images via Getty and Instagram