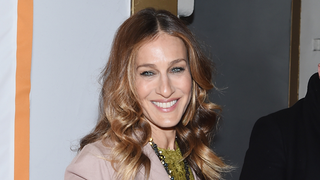 Deadline reports that HBO has "given a series order" to Divorce, which will star Sarah Jessica Parker and Thomas Hayden Church. The show will not be a crossover of Sex and the City and Wings, as many of you might suspect, but instead an original comedy series that chronicles a...divorce.

It centers on Frances (Parker), a woman who suddenly begins to reassess her life and her marriage, and finds that making a clean break and a fresh start is harder than she thought. Church plays Robert, Frances' husband.
Why HBO didn't take advantage of their talent and create a series about a New York City writer who has recently divorced her tycoon husband and moved to Nantuckett, Massachusetts to start a new life and open a boutique shoe store after which she unexpectedly falls in love with the less-than-bright local airline mechanic is beyond me, but what do I know about pitching TV shows?
Image via Getty
---
Contact the author at bobby@jezebel.com.