If you had to guess whether Sarah Jessica Parker is "particular" as a person, what would you say?

She seems to be, at least at home. During a comedy show on Wednesday, Michelle Collins, former host of The View and the docu-series Date Night, reportedly recited a series of emails, which Parker allegedly sent to a friend of Collins's who's on staff for SJP and her husband Matthew Broderick.
The emails were mostly related to caring for the couple's kids, James Wilkie (age 14) and their 8-year-old twin daughters.
Via Page Six:
In the emails that Collins, 36, claimed were written by Parker herself, the actress, 52, instructs staffers to refill a tiny 1.75-ounce container of Vaseline with a small spoon or knife for her children's use. She stresses that the refill jar not be too big (so as to not clutter the house), and that the cutlery used to handle the Vaseline must be hand-washed using a paper towel followed by a cycle in the dishwasher.
G/O Media may get a commission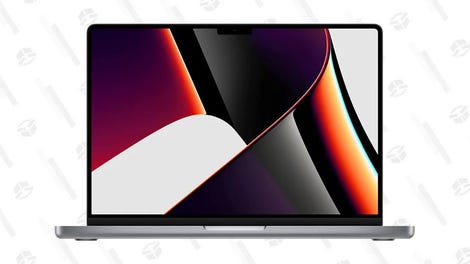 Save $300
2021 14" 1TB MacBook Pro
(In fairness, a Jezebel staffer who shall remain nameless said she also does this Vaseline trick, not for a child but for herself. Other staffers proceeded to gently rib her.)
She also requests that a bottle of face wash and Neutrogena body wash be continually replenished for her 14-year-old son, James Wilkie, in his personal shower.
Parker apparently likes to be efficient with supplies and you can't blame her. (The environment matters.):
Parker insists the staff not buy multiples of anything and instead prefers them to check the levels of each product daily, replacing only once the product has completely run out.
Instructions on how the children should blink in the presence of eye drops:
Collins also claimed that when the New York City-based family was plagued with pinkeye, Parker sent the team instructions on how eyedrops should be administered, including how hard the children should blink.
I get it! In contrast, the couple appears to be very lax about taco rules:
Another email Collins read from features the family's shopping list for Taco Tuesday, which included "Whatever meat goes in tacos."
A rep for Parker told Page Six, "We have no idea who Michelle Collins is."
When Jezebel reached out to Collins for comment, she had none, but mentioned that her next show is at UCB Chelsea on November 15.