A Sandy Hook truther disrupted a run commemorating Victoria Leigh Soto, the 27-year-old teacher who died protecting her students during the mass shooting at Sandy Hook elementary. Stratford, Connecticut police arrested Matthew Mills, 32, after he traveled from Brooklyn to scream at the runners that the shooting "never happened."
The Hartford Courant reports that Mills approached Soto's family members during the run on November 7, telling them "the shooting was staged as part of a conspiracy." He tried to run when police approached him, and was ultimately detained and charged with breach of peace and interfering with a police officer. He posted a $10,000 bond and will appear in court on November 17.
Soto, a first-grade teacher, died protecting her students from gunman Adam Lanza, pulling them into a closet and putting her body between them and him. The Vicki Soto Memorial holds an annual run in Stratford, Soto's hometown, in her honor. Participants dress in pink, Soto's favorite color, and the money goes to a scholarship fund for high school students. (Donations can also be made here.)
Sandy Hook conspiracy theories reached their height around 2013; most of them center around the belief that everyone killed in the tragedy and their families are actors. (Snopes has a handy rundown of the specifics of this particular brand of bullshit, as do thousands of wild-eyed YouTube videos with descriptions in ALL CAPS WITH MANY EXCLAMATION MARKS!!) They are garbage and bad, and everyone involved should feel bad.

---
Contact the author at anna.merlan@jezebel.com.
Public PGP key
PGP fingerprint: 67B5 5767 9D6F 652E 8EFD 76F5 3CF0 DAF2 79E5 1FB6
G/O Media may get a commission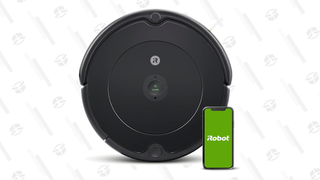 35% Off Black Friday Deal
iRobot Roomba 694 Robot Vacuum
Matthew Mills. Mugshot via Stratford police/Connecticut News 12