Sandra Merritt, one of the anti-abortion activists behind the Planned Parenthood sting videos, turned herself in to authorities in Houston Wednesday. Merritt is charged with tampering with a governmental record; her attorneys had planned a press conference after her court appearance, which they cancelled almost immediately after announcing it.
Merritt, 62, who worked for the Center for Medical Progress, the anti-abortion group that made the videos, and who is accused of using a fake ID with the name Sandra Tannenbaum, appeared in court in Houston Wednesday morning. She posted a $2,000 bond and was immediately released.
David Daleiden, who created the Center for Medical Progress, is expected to turn himself in Thursday. He too is charged with tampering with a governmental record, as well as "prohibition of the purchase and sale of human organs."

Merritt's attorneys are, naturally, playing this one as a case of a whistleblower being unfairly targeted; they announced that Merritt would address the press at 1 p.m. today, along with her attorneys. She's being represented by the anti-gay, anti-abortion Liberty Counsel, most recently seen standing beside homophobic Kentucky clerk Kim Davis.
G/O Media may get a commission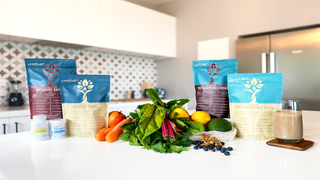 Staver issued a statement calling Merritt "heroic:"
"It is disturbing when a whistleblower of the biggest baby-parts-for-sale warehouse is indicted, while the corrupt Planned Parenthood executives continue the grisly practice of harvesting baby parts. Sandra did heroic work in exposing this horror. Liberty Counsel stands with her. Americans from every state have contacted our office to say that they stand with her. The time for butchering babies and then profiting from their death is over. We will not rest until Planned Parenthood is out of business."
The Washington Post reports that the presser was quickly and quietly cancelled less than five hours after it was announced. The Liberty Counsel has previously accused the Harris County District Attorney's office of pro-Planned Parenthood bias.
Merritt's next hearing is in March.
---
Contact the author at anna.merlan@jezebel.com.
Public PGP key
PGP fingerprint: 67B5 5767 9D6F 652E 8EFD 76F5 3CF0 DAF2 79E5 1FB6
Merritt leaving the courthouse in Houston on February 3, 2016. Photo via AP Images