Earlier this week, presidential candidate and malevolent Cracker Jack Donald Trump was confronted with the upsetting reality that Hillary Clinton pees, something he found too gross to discuss: "It's too disgusting. Don't say it, it's disgusting." Bernie Sanders has more upsetting revelations for the Donald.
Buzzfeed News reports that Sanders read Trump's "It's too disgusting" speech aloud to a group of students during a speech at Iowa Western Community College, adding that Trump "has discovered that women go to the bathroom and it's very upsetting for him." Sanders added, deadpan, "This is a guy who wants to be president of the United States. He must have a very unusual relationship with women."
He also noted that he'd also used the bathroom during the debate, something Trump evidently found less disturbing:
According to the Washington Post, Sanders also referred to Trump as a "coward billionaire."
Truly: this is the election season the American public deserves.
Here's the full Sanders rally, complete with potty jokes at 16:11, and, in the midst of a discussion about reforming the criminal justice system, an admission from Sanders that he's only smoked pot twice, "many years ago." He added, "I nearly coughed myself to death. I understand other people have had different experiences."
---
Contact the author at anna.merlan@jezebel.com.
Public PGP key
PGP fingerprint: 67B5 5767 9D6F 652E 8EFD 76F5 3CF0 DAF2 79E5 1FB6
G/O Media may get a commission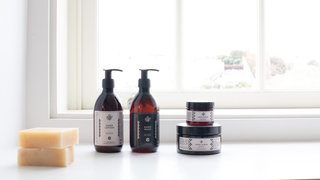 Exfoliate and Hydrate
The Handmade Soap Company
Photo via AP Images.