As if he could not get more disgusting, San Diego Mayor Bob Filner is being accused of sexually harassing even more women, including several military assault victims.
On Tuesday, nurse Michelle Tyler, caretaker to U.S. Marine Katherine Ragazzino, held a press conference and became the 11th woman to accuse Filner of sexually harassing her. She explained that the Mayor said he would help Ragazzino with some issues she has with Veteran's Affairs, but only if Tyler went on dates with him.
If that wasn't enough, Wednesday morning CNN reported that Eldonna Fernandez and Gerri Tindley, both members of the National Women's Veterans Association of America, are accusing Filner of groping and hitting on them. And they're not alone: the president of NWVAA, Tara Jones, told CNN that there are at least seven or eight women who had issues like this with Filner at women's veterans events. Many of these women are particularly lucky because not only were they privy to Filner's advances, but many of them were also lucky enough to have experienced sexual assault while they were in the military. In Jones's words:
"He preyed upon people who were vulnerable, who he knew nine times out of 10 would not speak up, that didn't have enough strength in them to speak up. It's not OK. You need to not be in office. You need to be out of office. You need to not have the ability to prey on others."
Fernandez says that she believes Filner was "targeting" women at NWVAA events "because they were easy prey." None of the new accusers are filing lawsuits against Filner or the city right now, but Gloria Allred, who represents a few of the victims, has sent a letter to the city attorney requesting that an investigation be opened into his conduct.
Imagine you're the kind of person who goes to an event dedicated to supporting, protecting and standing up for women who have dealt with horrible, poorly prosecuted events during their time serving America and you decide that that would be an ideal time to do exactly what the event is trying to combat. No? Can't imagine that? Because you're not actually a disgusting human being who is currently enrolled in a two week program to "fix yourself", whose chief of staff is "dodging" the calls of reporters and who still wants the city you will not resign from office in to pay for your own problems. If you were, the only acceptable sentence would be to go crawl into a hole and think about what you've done until the end of time.
G/O Media may get a commission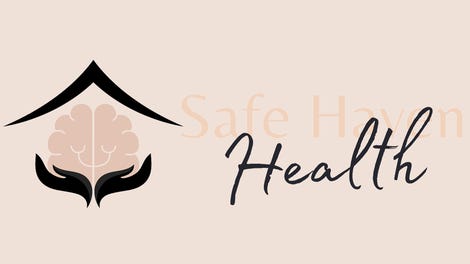 Addiction counseling
Safe Haven Health
11th accuser against Filner comes forward [Politico]
Two more women come forward, say San Diego mayor harassed them [CNN]
Image via Gregory Bull/AP