After 15 years in prison, the women known as the "San Antonio Four" have been exonerated in a criminal case that upended their lives. Convicted in 1998 of gang-raping two little girls, the women have been found completely innocent.
As CNN reports, Elizabeth Ramirez, Kristie Mayhugh, Cassandra Rivera, and Anna Vasquez were initially found guilty of raping Ramirez's two nieces. All four women had refused plea deals and testified to their innocence. Ramirez said she could not fathom "how they could even think of me doing something like that."
But the nieces, ages seven and nine at the time, had confided to their grandmother that the women had twice sexually assaulted them while staying at Ramirez's house. Although their police statements were inconsistent, medical expert Dr. Nancy Kellogg insisted that the girls had sustained vaginal injuries that seemed to have been caused by "painful trauma." The court thus leaned more heavily on this medical testimony and brushed aside the variations in the girls' accounts.
Ramirez, presented as the ringleader, was convicted in 1997 of both aggravated sexual assault and indecency with a child. She was subsequently sentenced to 37.5 years in prison. The other women, tried together, were sentenced to 15 years for aggravated sexual assault charges and 10 years for the indecency charges.
The women, who had all recently come out as lesbian, were regarded as especially predatory because of their non-normative sexual identities. Many surmise, in fact, that the charges were taken so seriously because the women were openly gay. The ubiquitous "Satanic Panic" of the 90s also played a role in the erroneous ruling.
G/O Media may get a commission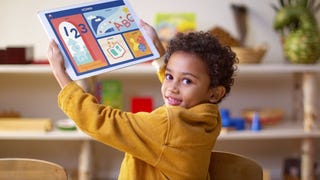 30-Day Free Trial
Homer Learn & Grow Program
"I think the only reason that the investigation was seriously pursued, why there wasn't more skepticism about the preposterous allegations in the first place, was because these four women had recently come out as gay, that they were openly gay," hypothesized attorney Mike Ware in April.
Indeed, when one of the nieces, now in her twenties, came forward to say that she had lied about the allegations, she explained that her aunt's queerness had been fundamentally at issue. Her family, particularly her father, had pressured her to fabricate the story precisely because they were upset by Ramirez coming out as gay. Her father hoped these charges would enable him to win a custody battle.
Kellogg, too, stated that her initial medical testimony had been incorrect. These statements, from Kellogg and the niece, empowered Ware and the Innocence Project of Texas to file for post-conviction relief in a new effort to overturn the verdict.
The four women were released in 2013 once the request for an overturned verdict was submitted. On Wednesday, the Texas Court of Appeals determined that "more likely than not" no jury would have determined guilt based on the new medical evidence, especially in tandem with the niece's recantation. In short, they are deemed fully innocent.
"These defendants have won the right to proclaim to the citizens of Texas that they did not commit a crime. That they are innocent. That they deserve to be exonerated," wrote Judge David Newall in his majority opinion. "These women have carried that burden. They are innocent. And they are exonerated."
Ramirez, Mayhugh, Rivera, and Vasquez will be protected from any further prosecutions, and they may even be entitled to millions of dollars in state compensation. And of course, they can recommence the lives that were so hideously stolen from them.