Members of millennial networking group Magnises (a portmanteau of "magnum penises," I assume) are complaining that the access to elite services promised with the $250/year membership are not as obtainable as the company—which markets itself toward the urban elite—states.

When former member Robert Egan booked two trips, one to Art Basel in Miami and another to Cuba, through the Magnises NOW app, he was disappointed to learn—after never receiving visas or travel details—that his trips were canceled multiple times.
"When they did finally charge me, there were no details at all about the trip — where we were flying to exactly, where we would meet, or anything like that," Egan told Business Insider. "It was one week before the trip to Cuba, and I still had no information. But then we get an email that the trip was canceled because of Hurricane Matthew, and that it would be rescheduled for the same weekend as the Art Basel trip. They said it wasn't deliberate, and they refunded my $2,000 for the Miami trip within 24 hours."
Members who've purchased hard-to-come-by concert tickets through the app (which are purchased through a third party) have also complained about Magnises canceling last minute.
"Signing up for it was seamless. I bought four tickets for an October show," says former member Pearce Delisle who purchased Hamilton tickets through the app. "I checked in [with Magnises] multiple times to confirm where the seats were and if they were together. They told me they couldn't confirm the seats until the day of. The friend who I had bought the tickets with had moved away, so they needed to fly in. Two days before the show I got the email to cancel."
G/O Media may get a commission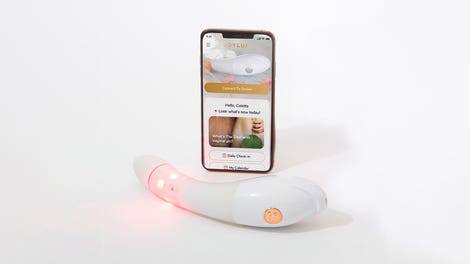 $50 Off
Joylux vFit Gold Device
Business Insider reports:
Several members have said that the point of paying $250 for an annual membership is to bypass the challenges that consumers sometimes face in gaining access to popular events. Some said their tickets have been rescheduled two or three times as a result of various problems Magnises encountered in planning.

Delisle, for example, had to reschedule his October tickets for a December showing of "Hamilton," so the friend who needed to fly in for it rescheduled his flight. The day before the show, Delisle received an email that was nearly identical to the first, saying that Magnises would no longer be able to provide the four tickets he had purchased (for a total of $1,200).

"The whole value proposition is providing access to these events and twice they failed to deliver," Delisle said.
Struggling with travel plans and getting Hamilton tickets is not something you should pay $250 annually for. In fact, some of us do those things for free and end up saving money because of it (mostly because we'll never get those Ham tix). But what we lose out on is the opportunity to make Magnises founder and CEO Billy McFarland richer.
In "The Members-Only Penthouse for Millennials," a 2015 profile of Magnises for the Awl, our colleague/Jezebel pool boy Brendan O'Connor wrote:
Both [co-founder] Howell and McFarland went to prep schools in New Jersey: Howell, who is from Zurich, to the prestigious Lawrenceville School — when I told him that I went to a nearby, less prestigious boarding school, he grimaced, and then we laughed — and then on to the University of Virginia; McFarland, who is from Short Hills, to the Pingry School, and then on to Bucknell, although he famously dropped out after a year.
To be fair, we also grimace when Brendan tells us stories about the ol' day, but I digress.
Like any good entrepreneur, McFarland's ambition is to weave a "fabric" that clings to every aspect of people's lives — or at least the lives of Magnises members. "The key," he said, "is that we're with them everywhere they go." Late last year, he told me, the company closed a round of nearly three million dollars in funding; in the next twelve months, Magnises plans to open up spaces for its members to use in ten new cities — they've already launched in Washington, D.C., while Boston and Chicago will follow, in July — and release an app. "We have the Magnises card, so we're constantly in their wallet; we're on their phone, through the Magnises app; and then we're in their city, with a physical space," he said.

[...]

Magnises also pursues partnerships with brands who seek access to the kind of young people who would pay two hundred and fifty dollars a year to be a part of something like, well, Magnises. "So, Tesla will pay us to do a car-racing experience with all of our members. Samsung will pay us to have their engineers come and talk to us about the new Galaxy phone to all of our iPhone users," McFarland said. "Our concept is, you can advertise to people on our web platform and our physical space — through these events and experiences. There's all these touch points for brands to advertise."
So, in other words, joining Magnises is joining a club that allows you to do nothing other than tell people that you're a member and be advertised to, which—like failing to by concert tickets—is something you can do for free.