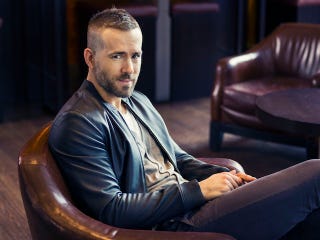 Ugh, paparazzi—always fucking up stuff and poking their noses (and cars) where they don't belong.
Reports the AP Online:
Ryan Reynolds was the victim of a hit-and-run in a hotel parking lot, his publicist and Vancouver police said Sunday.

"While walking, Ryan was struck by a paparazzi driving a car through an underground parking garage," publicist Leslie Sloane said. "The man fled the scene. Ryan is okay."
Wishing Mr. Reynolds a speedy recovery for whatever boo-boos, if any, he may have suffered.
Image via AP