Variety published a roundtable on Tuesday featuring six prominent trans actors in conversation. Their discussion was fruitful and full of insight into matters of representation, discrimination, and opportunity. But an editor's note explaining why the roundtable did not include actors from the cast of Pose left some readers wondering if the power dynamics being discussed in the roundtable could be playing out in real time on Ryan Murphy's groundbreaking FX series.

Towards the beginning of the interview, Variety's Ramin Setoodeh asked the six participants whether Hollywood had reached a new "tipping point" for trans actors, a reference to the "transgender tipping point" Time magazine declared in 2014. Orange is the New Black star Laverne Cox said that she is "not so sure I would want to declare that," but that she is nonetheless very excited by Pose, the FX drama about New York's ballroom scene set in the 1980s that boasts the largest trans cast in TV history. "Pose has changed the game," said Cox. "It's a shame that there's no one from the show here today." Following her quote is an editor's note, in brackets, that reads: "Creator Ryan Murphy would not allow any of the show's stars to participate, because he doesn't want them to do press around transgender-related issues."
When reached for comment, a press representative for Ryan Murphy emailed Jezebel a statement from FX in response to Variety's editor's note. "The note in Mr. Setoodeh's piece is inaccurate," the statement said. "The cast of Pose has always been free to do press about the show, trans-gender [sic] related issues, or anything they like, as witnessed by cover stories in Entertainment Weekly and Out, and their participation in a press conference with nearly 200 journalists as recently as Friday."

A representative for Variety, meanwhile, told Jezebel that editor-in-chief Claudia Eller "stands by" the note in Setoodeh's interview. "We extended offers to several cast members of Pose to be included on our transgender roundtable," the representative said via email, "and I was specifically told by Ryan's publicist that Ryan did not want the actors to participate."
G/O Media may get a commission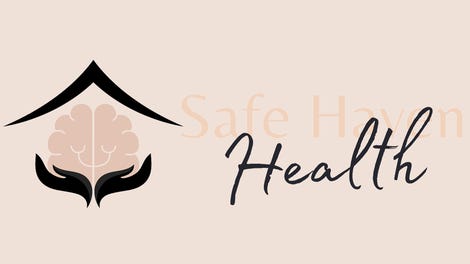 Addiction counseling
Safe Haven Health
Ryan Murphy's publicist, Simon Halls, told Jezebel over the phone that "there's no story" here and that the wording of the editor's note probably stems from a "misunderstanding" between the two camps. "Ramin [Setoodeh]'s a good journalist, Claudia [Eller]'s a good editor. There's no fight here," said Halls. "For a new show like Pose, tons of offers come in. They get declined all the time. The issue isn't that Ryan didn't want them to talk about trans issues… Google any of the actors [from Pose]. They've done tons of interviews about it."
That is true. Here's M.J. Rodriguez in The Washington Post, Indya Moore in The New York Post, Hailie Sahar in NYLON, Dominique Jackson on Refinery29, and Angelica Ross on, uhhhhhhhhhhhhh, oh yeah that's right Jezebel. Variety also published a short piece about Pose's real-life impact featuring quotes from Rodriguez and Moore on the same day it published the roundtable.
So, what's up with this editor's note? I can see why it rubbed many readers the wrong way, given the optics of a cis white gay male showrunner allegedly "not allow[ing]" a predominantly trans woman of color cast from doing "press around transgender-related issues."
At the same time, were it true, the idea of Murphy requesting that his cast not do press focused solely on trans issues wouldn't necessarily be nefarious. Just as producers and directors are limited in their imaginations as to what trans people can do onscreen, the largely cis pool of journalists covering American entertainment tends to be limited in what they can imagine asking a trans actor during an interview. If Murphy didn't want Indya Moore or M.J. Rodriguez doing "press around transgender-related issues," perhaps it was because he wanted the press to focus on them as actors, and not as the advocates or activists that reporters might be all too eager to cast them as in their coverage. But Murphy's publicist claims that he never made the request in the first place, and Variety says he did, so I guess we just don't know.