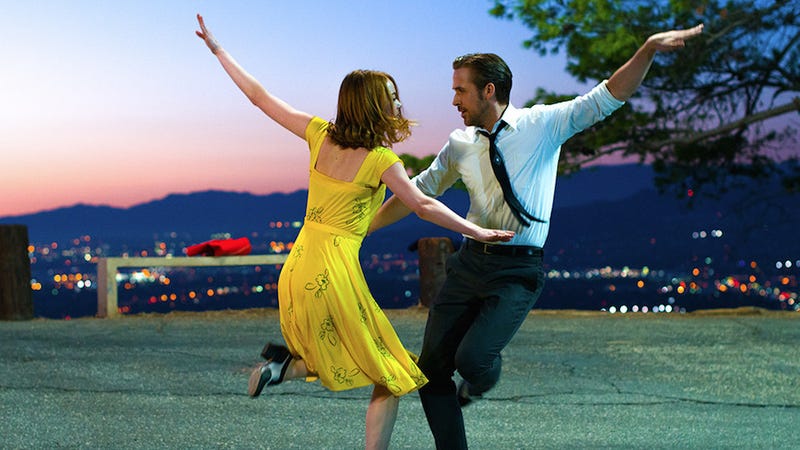 Old pals Ryan Gosling and Emma Stone (who've previously starred as love interests in Crazy, Stupid, Love and Gangster Squad) are back at it again, this time playing an entangled jazz musician and inspiring actress in Whiplash director Damien Chazelle's musical follow up, La La Land. Watch the trailer, and hear Gosling sing, below.
Stylistically, La La Land—an original musical—seems equal parts Michel Gondry, David Lynch, and the soundstage musicals of the sixties. The trailer is set to the Gosling-sung tune "City of Stars" and even—if you can believe it!—includes a John Legend cameo.
The film, according to People, follows Gosling and Stone as they "struggle to cope with the pressures of trying to make it big in Hollywood." And it looks like there's some romantic angst thrown in for good measure.
Sadly, you'll have to wait until December 2 to witness this aesthetic delight (just look at that poster!) at a theater near you.

---
Images via Lionsgate.