Last night, Hollywood rolled out the red carpet for the premiere of The Ides of March. Evan Rachel Wood and Marisa Tomei gave us some exciting footwear and Ryan Gosling gave us the tingles.
Is there a straight woman alive who doesn't erupt with uncontrollable desire at the sight of Ryan Gosling? Is it because he once broke up a fight in the streets of New York after coming home from the "gymnasium?" Is it because he talks as if he has a stuffy nose and needs to be taken care of, and why not let me be the one to do it? Is it because in every movie, he looks at a woman like she's the only person who exists in the world, and um, hi, I'd like to be that woman, is the most obvious next thought to have when I see Ryan Gosling's boy face attached to his man body? Ryan, it was bold of you to wear a forest green satin suit. Satin wrinkles very easily and very badly, as you can see in the photos. It's hard for the person writing these words right now to care that much because you still look mighty fine, and there's a tiny part of her that wishes she could dry hump every wrinkle in your satin. Just kidding. Sorry for objectifying you.
I've never understood the allure of George Clooney. When I lived in France, he was everywhere as the face of Nespresso, and the suit he's wearing here looks exactly like the suit he wears in the Nespresso ads. It's a damn fine look, even if it doesn't give me a tingle in my lady dingle.
G/O Media may get a commission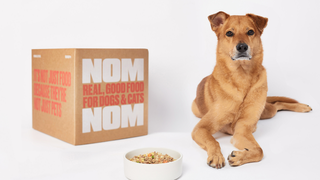 Hell yeah, I love a good sparkly dress on the red carpet. Kate Mara's cream and taupe checkerboard dress has so many fun design elements, but the simple shift shape and muted color palette keep the dress from being too overwhelming. Her glittery bronze clutch really compliments her outfit without being too matchy-matchy, and her manicure and ring are vampy in the best way. An updo might have been lovely with a dress like this, or something less sorority formal. The shoes are all right, but you know how I feel about neutral shoes. Not neutral.
Holy tostones, can Evan Rachel Wood look any more amazing? When you're killing it in a white pantsuit, black satin bustier, asymmetrical, curly pixie cut, black and white two-tone stiletto pumps, and necklaces circa Madonna's "Like a Virgin," what can anyone say, except "Um, you look good, girl." She's got a thing where her natural resting face in photos happens to always look super smug, but somehow, in this case, it makes her outfit that much more glamorous!
Damn girl, are those multicolored, rhinestone studded cage sandals? It's hard to focus on Dyan Cannon's outfit when my eyes only want to stare at her plastic surgery. And that hair! It's sooo Mariah Carey circa the time she collaborated with BOYZ II MEN.
If Marisa Tomei's outfit was a TLC album, she'd be CrazySexyCool because the dress is crazy sexy, and her styling and make up are so laid-back and cool. I can't explain it, but I love the unnecessary, backwards-leather apron tied around her waist. If Samantha Harris' and Stacey Keibler's outfits were to be a TLC album, it'd be called Boring, the album that TLC never released because it was boring.
Man, did these ladies know that Ryan Gosling and Evan Rachel Wood were going to bring on the hotness, and decided to just go to the premiere in any ol' thing? Shailene Woodley is so dull in her black jeans and granny boots. Megan Ward's tan blazer is just awful, and at least Jacinda Barrett's black dress has some interesting style elements, but not many.
Dear beige/tan/neutral shoes,
You've been PWNED.
All the best,
Marisa Tomei's hot-ass stilettos and Evan Rachel Wood's bad-ass pumps.