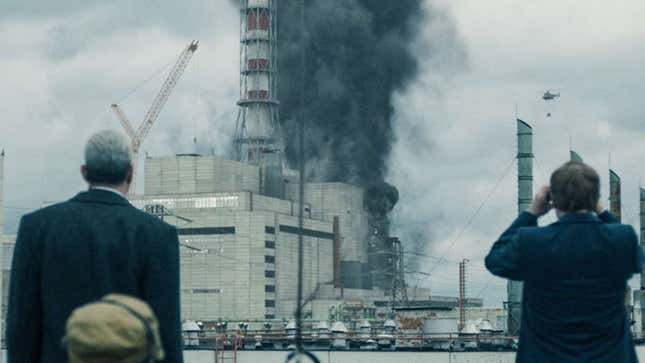 As everyone already agrees, HBO's Chernobyl is an excellent series. Every episode, I found myself screaming at my television, some combination of "DON'T TOUCH HIM!" or "DO YOU NOT KNOW HOW FUCKED THIS IS!" or "VODKA WON'T HELP YOU HERE!" But one crowd thinks the show stinks. Uh, the Kremlin.

The Moscow Times reports that popular pro-government newspapers have called the show, which focuses on the fall-out of the Chernobyl disaster and the Soviet leaders' mistakes, "a caricature" even though the series has become successful in Russia. The network NTV, which was once independent but is now owned by the state-owned gas company Gazprom, wants to create their own Chernobyl series.
"Russia's NTV channel has already announced that it is shooting its own 'Chernobyl' series based on the premise that the CIA sent an agent to the Chernobyl zone to carry out acts of sabotage," the Moscow Times report reads. The director, Alexei Muradov, cites conspiracy theorists as inspiration. "One theory holds that Americans had infiltrated the Chernobyl nuclear power plant and many historians do not deny that, on the day of the explosion, an agent of the enemy's intelligence services was present at the station," he says.
Okay my dude, best of luck with your totally historically accurate Chernobyl show!