When Disney's live-action Beauty and the Beast is released in Russia, viewing will be limited to those over the age of 16. And no, my buds, it is not because the story depicts the kidnapping of a young woman who falls in love with her captor, an oversized dog with ram horns. This, we have learned, is a timeless tale suited for children of all ages. What is not acceptable for children's eyes is the presence of a gay character.
As you've likely learned by now, this adaptation interprets Le Fou—Gaston's devoted sidekick—as a gay man. I've long been convinced that Gaston is also gay—in the animated film he looks like Mr. Clean with a ponytail—but that's just my pet theory.
In any case, Russian officials deem it imperative that their country's youth not be corrupted by the sight of a (fictional) man who is attracted to other men. But Vyacheslav Tyelnov, who helms the culture ministry's film department, assures that there will be no further obstructions. "We are issuing an exhibition license to the movie without any problems," he told KinoPoisk.ru.
Prior to his decision, one of the country's legislatures, Vitaly Milonov, sent Tyelnov a letter urging the government to "not allow the release of this musical on the screen under any guise." He is deeply concerned that the film violates Russia's law forbidding "gay propaganda against minors."
Take, for example, this flagrantly obscene moment where a man—a gay man— sits astride his horse and engages in conversation with his friend, to whom—GASP!—he is secretly attracted.
G/O Media may get a commission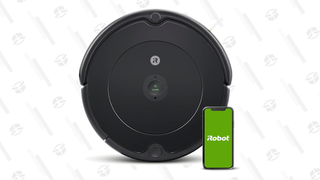 35% Off Black Friday Deal
iRobot Roomba 694 Robot Vacuum
Heaven forbid anyone see that! Now, fetch me my smelling salts — you'll find them next to my collection of Evan Rachel Wood photos.
[Vulture]