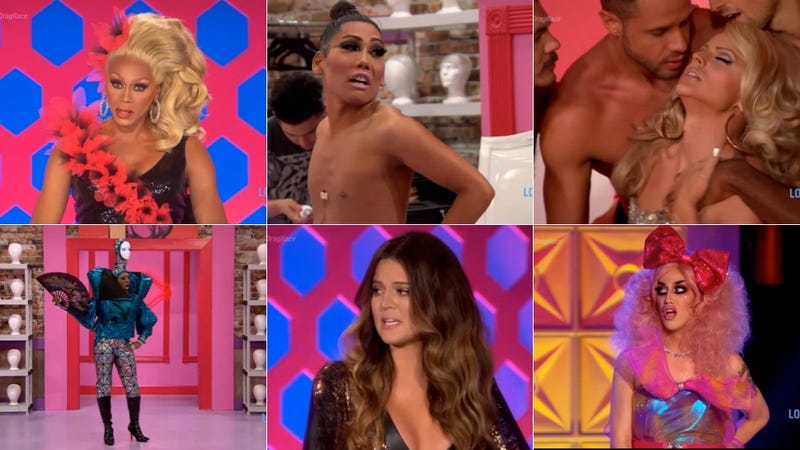 Get into it: RuPaul's Drag Race Season Six begins airing next month, and this new trailer is sickening, hunty.
What you will see in two minutes or less:
A death drop
Intergalactic realness
That one kid from American Idol
Paula Abdul
Drag queens flying through the air with the greatest of ease
Tears
Neil Patrick Harris
Pink wigs
Khloe Kardashian
According to New Now Next, guest judges this season include Khloe Kardashian, Adam Lambert, Paula Abdul, Neil Patrick Harris and David Burtka, Game of Thrones star Lena Headey, Exorcist star Linda Blair, Leah Remini, Jaime Pressly, Community's Gillian Jacobs, Chaz Bono and Cher's mom, Georgia Holt. CHER'S MOM.
SO EXCITED.