One of the criticisms of Jodie Foster's already legendary Golden Globes speech was the idea of expounding a need for personal privacy on, you know, a nationally broadcast awards show. Its detractors could have predicted this next turn of events, which, of course, is a resurgence in tabloid stories about Foster, particularly the paternity of her sons Charles, 14, and Kit, 12.
The Daily Mail is now claiming that the father was Randy Stone, a publicly gay Academy Award-winning casting director who worked on Foster's 1991 movie Little Man Tate. Stone, who Foster called "her best friend," passed away of heart disease in 2007. His mother Reverend Beverly Bates told the Mail that although Foster refuses to confirm or deny her suspicions that her son is the boys' father, she believes that he did "give her the gift."
"Randy told me that Jodie said she would tell the boys who their father is when they're 21. He said he could never tell me because Jodie was his best friend. He said 'Mom, I can't discuss this with you'. He told me he had had to sign documents, it was a secret he took to his grave, that was how much he loved Jodie. He said 'I can't break my promise to Jodie,' and he kept his promise to her."
Stone had also urged Foster to come out in public for years, and an associate of Foster's says that her coming-out speech at the Globes was "her way of honoring Randy." [Daily Mail]
---
G/O Media may get a commission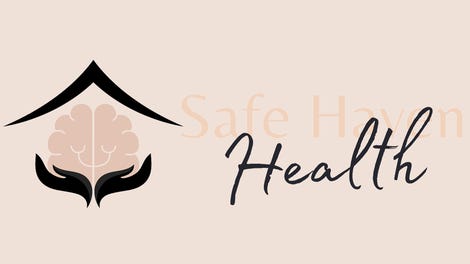 Addiction counseling
Safe Haven Health
Poor Britney Spears' ex-fiancee Jason Trawick went over her head and teamed up with her dad Jamie Spears to carefully extricate himself from their weird engagement/business deal/partnership thing:
"Jason wanted out, and in the fragile state that Britney is in, it's not like he could have a rational conversation with her about it, so it was really between him and Jamie... They decided how the relationship needed to end and how to go about the technicalities. Britney was left out of everything and really didn't even know what was going on."
This is SOOOO what "Lucky" is about, you guys.
"Jason and Jamie wanted to make sure that Britney didn't lose it, so they had to water things down for her a bit. She knows that the engagement is off and that Jason has been removed from the conservatorship, but she still hasn't exactly grasped yet that the relationship is totally over."
:-| [Radar Online]
---
If you enjoy "the occasional cheeky punt," which I guess means a bet (??), you should take part in the pool of people laying odds on whether Kim Kardashian and Kate Middleton will pop little people out of their Wonder Orchids on the same day. The bookmaking began the day a St. James Palace spokesman confirmed that Kate'n'Willz were expecting their spawn in July, the same month of Kimye's projected delivery.
Bookmaker Ladbrokes is offering odds of 50/1 that Kate and Kim will give birth on the same day and if they give birth in the same week the odds are slashed to 7/1. If Kate's baby arrives first punters can expect odds of 6/1 (until Kim announces her birth date). [...] Paddy Power is offering better odds on the famous mothers 'doing the double' at 66/1.
Also includes the quotes: "We'll all be wetting the baby's head sometime late July" and "We fancy Kate to start pushing first!" Guhhh, UK, I thought you were classier than us. [Entertainmentwise]
BREAKING: Kim Kardashian got bangs "for real." [Us Weekly]
---
Ann Romneybot (Who? Egg?) has previously exhibited some interest in reality television in the past (Direct quote: "Who keeps up with the Kardashians? Who can keep up with the Kardashians?!") and was approached by Dancing With The Stars producers just after Mitt Romneybot lost the election. Mrs. Romney, who showed up at the last season finale and proclaimed herself a #1 fan, was "very interested" but ultimately decided against it after a few meetings with the network. However, one hopes she will continue to twerk it, pro-bono, in the privacy of her own alien pod. [TMZ]
---
As it turns out, despite his comments about Lena Dunham ("She's a fat chick who looks like Jonah Hill and keeps taking her clothes off"), Howard Stern is a fan of Girls and has since gone back on his self-proclaimed "hatchet job" on the show. "It makes me feel bad and I think she is getting the impression that I somehow think she's just a talentless little fat chick," Stern said. [Radar Online]
---
Lindsay Lohan turned down a rehab-mandated plea deal by firing her lawyer minutes before she stepped inside the courthouse. Theatrical! [TMZ]

Mama June doesn't want "Crazy Tony" on Here Comes Honey Boo-Boo anymore. I have no idea what that sentence means? [TMZ]

HA. HA. Fucking HA. [Hollywire]

Hulk Hogan is suing the Laser Spine Institute of Florida for giving him bad back surgery. [TMZ]

Terminator 2's Edward Furlong was arrested once again for domestic violence. [TMZ]

Nicki Minaj explains to Jay Leno that she and Mariah Carey are both just "passionate" people. [HuffPo]

Blue Ivy's first sonogram photo is here, courtesy of the upcoming Beyonce documentary Life is But a Dream. [NYDN]

The peanut butter cups of One Direction are in Ghana for the UK charity Comic Relief. [Sugarscape]

Ryan Gosling's "perfect day" involves knitting. [Yahoo News]

Charlie Sheen says he wasn't on drugs at the time of his infamous meltdown: ''It was just my brain was kind of separated into itself." Very convincing. [Contact Music]

NASCAR driver Danica Patrick is divorcing her husband. [USA Today]

Anne Hathaway will headline in an upcoming modern reworking of The Taming of the Shrew. Dude, you can't beat this. Just don't even try. [The Sun]

Megan Fox's husband Brian Austin Green picked her Golden Globes dress. [Us Weekly]

Adele "has eczema from boiling bottles," still won't reveal her kid's name: "It's very personal to me." [Us Weekly]

Tara Reid spent New Years Eve in Russia, where citizens can actually match her grain alcohol intake. [Page Six]

A Speidi sex scene on Celebrity Big Brother UK was banned for being too racy/existentially depressing? [Radar Online]

At the Weinstein Co. afterparty for the Globes: "Richard [Gere] was the first guest to arrive, without his publicist, and he seemed to be very confused and lost. He left shortly after and couldn't find his car, panicking and calling his agent for help." Remember that time celebrity confusion is always the LOLs? [NYDN]

Weinstein Co.'s Globes party nearly went up in flames when a drunk woman crashed into a heating lamp, sending the contraption and the guest toppling into a wooden table and chairs. A witness said, "There was a gasp as guests could only watch the flaming tower fall and wonder whether it would then ignite the wooden patio furniture. But luckily the fire went out and the wobbly woman was attended to, then escorted to the exit." At the same time, [Heidi] Klum jumped up on a wobbly cocktail table at midnight, dancing to hip-hop. Castle star Nathan Fillion told the supermodel if she got on the table, he'd take off his pants, which he did.

Soooo the Weinstein party is the best one, then? K. [Page Six]