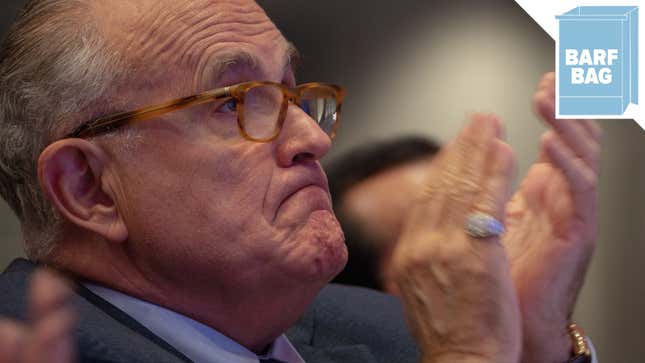 It's all impeachment, all the time, and I'm gonna need something stronger than Diet Dr. Pepper and Juul 3 percent mint cartridges to make it.

Olivia Holt Didn't Originally Get the Part of Roxie Hart in 'Chicago'
Here's all the shit we couldn't cover today:
Do you know who the real hero in all of this is, according to Rudy Giuliani? It is: Rudy Giuliani, hero.

Here are some tweets the president was allowed to publish:
This has been Barf Bag.