The president's lawyer would like to clarify something he said about Stormy Daniels. On Wednesday, Rudy Giuliani said: "If you're going to sell your body for money, you just don't have a reputation. I may be old fashioned, I dunno." He also said: "The business you were in entitles you to no degree of giving your credibility any weight."
On Thursday, Giuliani clarified that yes, he still believes what he said on Wednesday. He's pretty sure Andrea Dworkin would agree. "If you're a [feminist] and you support the porn industry, you should turn in your credentials," he told CNN.
When pressed by CNN about the comments and whether they represented an "antiquated" point of view, Giuliani responded, "I kind of like my view of it better," referring to the way he said feminists historically thought of porn, which was demeaning to women.

In discussing the broader question of Daniels' credibility, Giuliani stood by the themes of his controversial comments in Israel.

"If you're involved in a sort of slimy business, (that) says something about you — says something about how far you'll go to make money," Giuliani told CNN.

"Our real point about her is that she's not just generally un-credible, she's un-credible from the point of view of wanting to get money. She's a con artist," he added.
G/O Media may get a commission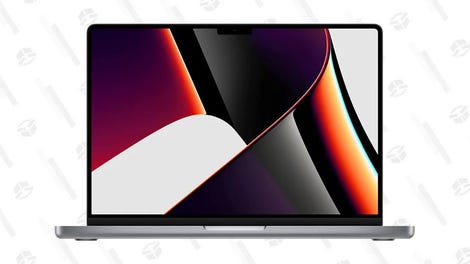 Save $300
2021 14" 1TB MacBook Pro
Being involved in a slimy business certainly does say something about a person, and about how far they'll go to make money, which is one of the myriad ways Rudy Giuliani has revealed himself to be a dirtbag. This video of him doing the helicopter with a napkin in Tel Aviv is also clarifying.