Season 3 of Orange Is the New Black hits Netflix on Friday, which means promos promos promos. Taylor Schilling and Laura Prepon are on the cover of Rolling Stone's latest issue doing their best smolder look.
Rolling Stone both really loves nipples and also likes chopping them off.

As documented by Fusion, the mag tends to run out of concepts when it comes to shooting female cover subjects, so we get covers like this.

G/O Media may get a commission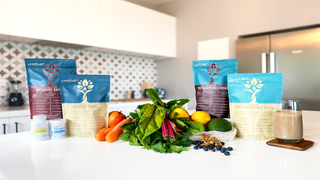 Other cast members, including Laverne Cox and Uzo Aduba (they're on the new Essence cover), were also interviewed for the inside feature.
Here's Taylor Schilling explaining why she considers social media a burden:
"...It does not add to my day. You know? It's not like, ''Oh, I can't wait to tweet.' I'm like, 'Oh my God, I have to think of something clever or smart to say.' It feels like pressure — it does not feel like fun to me. Maybe that will change and if we talk again in a year or something I'll have had an epiphany and be much more cavalier about the whole thing. I've reserved the right for that to happen 110 percent. But it's really good when I'm around all these girls that I love, these Orange girls, because they are so good at it. I'm like 'Oh, I'll tweet out that photo also. Sign me up!' I feel very new to this whole game of how to have a public life and also a personal life. I'm still feeling it out. It's a constant negotiation."
Advice: Never tweet.
---
Contact the author at clover@jezebel.com.
Image via Rolling Stone