Robyn Lawley has been getting noticed lately as a fresh face in plus-size modeling, appearing in ads for Chantelle, Barneys New York and Mango's new plus-size line. But actually, she'd prefer that everyone stop calling her a plus-size model.
Lawley is the cover girl for this month's Clique magazine, and the Daily Mail has snippets from the interview. She talks about the lengths she went to, trying to fit the industry ideal, before getting gigs as a plus-size model: "I genuinely really tried. I was counting calories, I was taking diet pills, I was dabbling in starvation."
But she's not totally thrilled to be boxed into a niche, either: "You know, in the beginning I didn't mind getting called it, I was like, 'Yay! It's fine!' And it's been a community that's really represented me well and loved me and really helped me. But I'm not a plus-size person, and I'm a model. I don't think I need that 'plus-size' in front of it."
She doesn't particularly care for the label "plus-size" for anyone, in fact: "I don't think anyone should be called plus-size... I think it's derogatory to anyone - it's a label."
I'm not particularly offended by the term, but she's right about one thing—at a size 8, she won't be shopping at Lane Bryant any time soon. Like so many supposedly "plus-size" models! Look at these recent H&M ads. It's like walking around with someone constantly yelling "BE SMALLER BE SMALLER" in your year—really not great for the body image. Then there's the practical problem: How is anyone who wears a size 22 supposed to know what the clothes will actually look like?
G/O Media may get a commission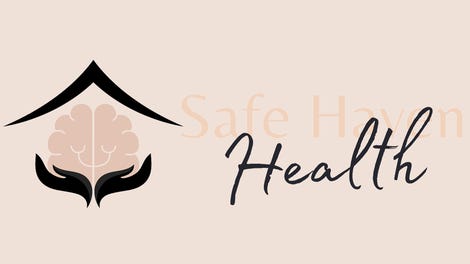 Addiction counseling
Safe Haven Health
But it's not simply a matter of hiring more "plus-size models" who are actually bigger than a size 12—the very glamorous Tess Munster, for instance. There's just no size diversity, period:
'There's a whole no-man's land of models who are in between the 'straight size' and the 'plus-size' and they are not working, yet they've got these amazing bodies that are completely in proportion.'
"They should learn to put more different sizes, different ages in the catwalks. I just don't see why that's a problem, " she told Ellen in another recent interview. Wouldn't that be something.
(h/t Blisstree)
Image via Getty