On Thursday, Pharrell Williams and Robin Thicke ended their legal battle against Marvin Gaye's estate over claims that "Blurred Lines" ripped off the soul singer's 1977 cut "Got to Give It Up." It wasn't the verdict they hoped for—and it's costing them $7.4 million.
After rational people like you and I heard "Blurred Lines" and thought of our parents old records and Aaliyah's remake with Slick Rick back in the 1996, Williams and Thicke still swore that their take on the 1977 song was not copyright infringement. In fact, they sued the Gaye estate first, which many felt was a bit rude after heavily using the Motown singer's song for their 2013 hit.
But their pre-emptive strike didn't work, according to Billboard, and a California court has ordered Williams and Thicke to give it up—to the tune of $7.4 million.
Ultimately, a jury comprised of five women and three men heard dueling opinions regarding "Blurred Lines" and decided to order Thicke and Williams to pay $4 million in copyright damages plus profits attributable to infringement, which for Thicke was determined to be $1.8 million and for Williams was determined to be $1.6 million — a total of $7.4 million. Both escaped statutory damages as the infringement was found not to be willful.
Now the Gaye family lawyer is pushing to stop the sales of "Blurred Lines" completely, via Rolling Stone.
"We'll be asking the court to enter an injunction prohibiting the further sale and distribution of 'Blurred Lines' unless and until we can reach an agreement with those guys on the other side about how future monies that are received will be shared," attorney Richard Busch, who represents the Gaye family, tells Rolling Stone. "We'll be doing that in about a week or so."
G/O Media may get a commission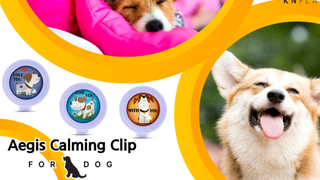 20% off
Aegis Calming Clip for Dogs
The moral of the story, kids, is that drawing influence from an artist is cool but using their whole song is not. And you will pay. Also, if you get divorced the year or so before and then your following album tanks, a jury will probably conflate those struggles with your legal copyright battle and further push your life and career down the tubes. Message.
¯\(ツ)/¯
ps. And now I really just want to listen to this for the rest of the day.
---
Contact the author at Hillary@jezebel.com.