After Julian Thicke, the six-year-old son of exes Robin Thicke and Paula Patton, told "officials" at his school that his father "spanked him more than once," they reported the news to the LA County Department of Community and Family Services.
Us Weekly is now reporting the DCFS, who opened their investigation on January 3, has since interviewed both Julian and Robin about the incident, and that Patton has "reportedly denied Thicke access to Julian and filed an emergency order asking a judge to restrict the Grammy nominee's time with [Julian] to monitored daytime visits only."
They continue:
In court documents obtained by Us Weekly, Thicke denies any wrongdoing and maintains: "On a very rare occasion and only as a last resort, I will use light spanking, but it is consistent with the law — open hand on the butt. This is the type of discipline to which Paula and I agreed during our marriage."
He goes on to suggest that "Paula holds residual anger" towards him because he and his family "would not permit her or her family to attend the funeral of my father on December 20, 2016" because she and Alan did not have a "positive relationship."
An unidentified source claims "Child Protective Services didn't see any evidence of wrongdoing."
G/O Media may get a commission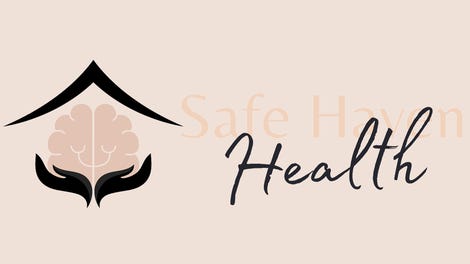 Addiction counseling
Safe Haven Health
---
Did you know that some people are accusing Zsa Zsa Gabor's widower, Frédéric Prinz von Anhalt, of holding her ashes hostage?! According to People, Gabor's alleged publicist (more on that in a second) Edward Lozzi claims Gabor's ashes were supposed "to be interred at West Wood Memorial [Park Cemetery] on the Dec. 30, right after the funeral," per her wishes, but that von Anhalt has refused to give them up.
In a statement to People, he said:
"I had a service at a church, and then I took the urn home, which is a normal thing to do. It's standing on the fire place, and that's it. It's my urn, it's my wife's urn and I'll do what I want with it."
But back to Lozzi, the alleged publicist. Von Anhalt claims he's just some nut! He even threw in an "I don't know her!"
"This guy was never the press person, [Lozzi] must be a lunatic or something, I don't know who he is."
Even in death, Zsa Zsa Gabor is responsible for some of the juiciest goss on the planet.
[People]
---
Every part of me wants this to be true.

(It isn't.)
---
Ooooh, guess who's making an Ocean's 8 cameo! [Page Six]
Lena Dunham's period has lasted 13 days. [Celebitchy]

I hope Julia Roberts and Danny Moder live to be 120 and I hope they never get divorced. [Gossip Cop]

Mel B on Mariah Carey's NYE flub: "Maybe she doesn't have that voice anymore. I hate to say it…" [Celebitchy]

RIP Mel B. :(