Remember when Britney Spears was placidly wearing at least two bras while painting on a canvas propped up in some ivy? It was nice! What's even nicer is that once the Mozart ended and the millions of paints were packed up, Spears donated one of her masterpieces to Vegas Cares, an auction to benefit the victims of the Las Vegas massacre.
Spears' art was purchased for $10,000 by none other than Robin Leach, bless his soul. I don't know, I kinda like it, the way its lighter, breezier aesthetic up top descends into earthier, more frenzied chaos below...like a Bosch painting! Yes, that's right. Just exactly like a Bosch painting.
"I'm so proud to call Vegas my second home and I'm pleased to participate in this Vegas Cares show," she said in a video message aired during the benefit. "The flowers in my painting represent a new beginning, and it's in that spirit that we move forward."
She also donated $1 million in ticket sales from her ongoing Piece of Me residency at Planet Hollywood to help launch a children's cancer foundation in Vegas, the opening of which she attended this weekend.
G/O Media may get a commission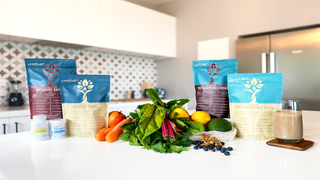 Britney Spears: Just a really nice person, you know?