If I got a job as Rob Lowe's personal assistant, I would expect certain things from day one. Things like occasionally being splattered with self-tanner, weekly scoldings for buying the wrong brand of almond milk, and late-night phone calls from Winona Ryder. (He'd be like, "TELL HER I'M DEAD," then I'd tell her he's dead, and then she'd scream, "I HEARD HIM TELL YOU TO TELL ME HE'S DEAD.") That stuff, I assume, just comes with the territory.

But I now know his personal assistants should never assume anything. Why? Because it's the first of seven requirements reportedly found in a job listing for his personal assistant gig. (NOTE: TMZ notes that Rob's team denied that the listing is his, but claim their sources "insist" that it is.)
Per TMZ, they include:
— Never assume anything

— Ensure the CLIENT [Rob] is fed and has coffee throughout the day
— Schedule haircuts every episode for the CLIENT

— Ensure that the CLIENT HAS A DINNER PLAN IF ARRIVING HOME LATER THAN 8 PM in the evening

— Make sure you let Estate staff know if the CLIENT wants a Jacuzzi turned on or a massage ordered for his arrival

— Willing to travel on location as requested and serve as the CLIENT'S body man

— Able to lift up to 25 pounds as required to support THE CLIENT
Far be it from me to roll my eyes at anyone who's gotta have their java, but Rob Lowe's gotta have his java, a full stomach, dinner plans, a Jacuzzi that's hot and bubbling whenever he needs a soak, a masseuse who's ready the moment he's got a knot, a willful servant for every extended trip, and someone who can lift exactly 25 pounds at the drop of a hat.
If everything you've gotta have won't fit on a mug, you're asking for too much!
G/O Media may get a commission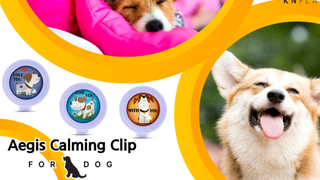 20% off
Aegis Calming Clip for Dogs
[TMZ]

---
One of my favorite celebrity news stories of 2016—you know, back when we could still laugh—was the one about Vanessa Hudgens getting in trouble with Coconino National Forest Service after carving the names of herself and her boyfriend into some protected rocks in Sedona.
She "paid $1,000 in restitution" for the act of vandalism, and then we all pretty much forgot it happened. But on a recent episode of "Sway in the Morning," Hudgens discussed the incident and said she didn't carve anything into rock at all. The heart and names were written in chalk!
Said Hudgens:
"It's chalk. If you rub it, it comes off. I knew with the first rain it would go away. I'm such an earth person...I don't mean to disrespect anyone or the land."
She's soaring, flying. There's not a rock in heaven that she would scratch.
[Page Six]
---
Annie Hathaway broke her silence with a post about not being silent.

[People]

---
It's always weird to me when journalists ask celebrities when they lost their virginity. It's even weirder that celebrities RESPOND. [Page Six]
Good for you, Remaining Four-Fifths of Fifth Harmony! [The Hollywood Life]
Please read this [presumably?] sponsored post about the Kardashians's Costa Rica rental and pay attention to the DVD playing in the media room. [Us Weekly]
A hot young athlete PARTIED, if you can freaking believe it. [Page Six]

After her divorce from moldy sweat rag Blake Shelton, Miranda Lambert says she started "drinking a little extra." [Us Weekly]
For whatever reason, I thought this story about Huma Abedin having a "serious dinner" with a "high-profile designer" would be interesting, but surprise! It's a bore. It was just Huma and a designer who, let's be honest, is probably just a very good friend of hers, having dinner. That's all! I should stop spending time writing about this. [Page Six]