On this week's episode of Keeping Up with the Kardashians, our A-Plot was Rob and Chyna's pregnancy; our B-Plot was Kylie's anxiety; and our C-Plot was Kylie and Blac Chyna burying the hatchet. Alright dolls, drama doesn't make itself, so #LEGGO!

At Khloe Kardashian's home, Everybody's Favorite Best Friend (EFBF), Malika, joins Khloe to eat salads and drink tea; all while figuring out how to properly spell "dayum." Taking a break from that hard work, they move the discussion towards Rob and Blac Chyna's relationship. Malika, who, if the congregation will remember, cried when she heard of Rob's engagement, asks why Rob feels uncomfortable bringing Chyna on family vacations. Khloe understands why Rob wouldn't bring Chyna, because she doesn't know what Chyna would even do on vacation with them. EFBF Malika feels that the family could grow to love Chyna in a "familial" way, because "crazier things have happened." Khloe remembers some of those crazier things which include her "step-dad turning into a girl," and Lamar being back in their lives full time. Khloe and EFBF Malika's conversation about inclusivity and family was filmed on April 20, 2016.
G/O Media may get a commission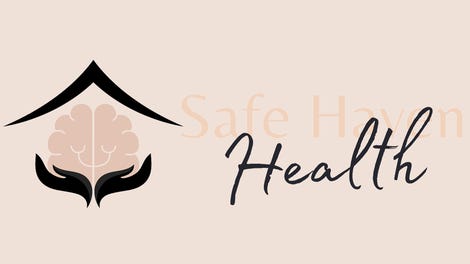 Addiction counseling
Safe Haven Health
Kris Jenner, Kourtney Kardashian, Kim Kardashian West, Khloe Kardashian, Kylie Jenner, Everybody's Favorite Best Friend In Training (EFBFIT) Jordyn Woods, Jonathan Cheban, Corey Gamble and others, take in a meal at NOBU. For once, the topic of conversation veers out of Rob Kardashian's lane and the group chats about Lip Kits and haters. The night prior, Kris Jenner was booed while onstage, but she's fine with it because her glam was on point. Khloe thinks it's no big deal since it's typically only one hater peer pressuring fans. (It surely has nothing to do with the victim being globally and pervasively disliked by many.) Sadly, this topic triggers Kylie into admitting to her mom that she's having really bad anxiety. Kourtney, who used to struggle with anxiety herself, advises Kylie to see a therapist. When things were rough for her, Kourtney had a therapist on call who she would talk to for at least an hour a day. Kylie rejects this offer because she's "talking about it now" and it's obviously not helping. With that, Kourtney just tells 18-year-old Kylie to limit her caffeine, sugar and alcohol intake. This scene was filmed on February 21, 2016.
Our Leader, Kris Jenner, is in Dubai on a "business trip" with Corey Gamble. Flanked by an army of strangers, Kris takes a call from her only son, Rob Kardashian. With just the sound of his unemployed voice, Kris becomes worried. Defying the customs of this show, Kris does not put Rob on speaker phone, so we can only trust Kris on her word when she says that Rob has called to tell her that he is about to speak with his sisters. She mentions this in her confessional and admits her anxiety over her children coming face to face, post ChyRo engagement. Even in the face of her nerves, there is still "business" to be done, so Kris soldiers on. This scene was filmed on April 12, 2016.
At Kourtney Kardashian's house, Khloe sits in her sister's kitchen while she waits for her Kardashian siblings to arrive for their 3-on-1 chat with Rob. Uncomfortably for Khloe, Rob is the first to arrive. The two now-estranged siblings share an awkward hug and minimal small talk. Rob asks about Vail and claims that he couldn't make it on the trip because no one told him there would be skiing. Plus, his stylist packed him a whole mess of shorts. Thusly, he would have been unprepared for the weather and the activities Vail provided.
Thankfully, Kourtney finally shows her face to break the tension. Since they're still waiting for Kim, Kourtney takes him to see her new movie theatre. When Kim does show up, Khloe tells her sister that she couldn't stand being alone with Rob, and just had an attitude with him, so she thinks she'll stay mum for this conversation. Kim doesn't really care because she's too anxious to hear what else Rob has to tell them. She may not like much, but Kimberly Noel Kardashian West loves her some piping hot tea, dolls!
Once everyone is back in one place, Rob goes into detail about his engagement. According to the former sock designer, he did not pre-plan the proposal, he just knew it would happen sometime and that time was when his entire family was out of town. The sisters understand this, but don't understand his lack of communication afterward. Rob, not understanding his various shortcomings, tells them that it's a "two way street" and after they heard about the engagement online, they should have reached out to him. He also tells them that it's hard for him to share good news about himself and Chyna with them because they hate her. As media trained as she wants to be, Kim takes Robs "you hate her" and offers up a "but we love you," showing him that they can put aside their feelings for her to appreciate their brother's happiness. On this matter, the siblings conclude that everyone could have acted and reacted better and apologies are exchanged.
But then there's the next issue. Rob, through giggles, tries to tell his sisters that he's having a baby, but before he can get the words out, Kim guesses it first. The sisters are shocked and Rob confirms that he's not joking, saying that he's "Bible" and being "dead ass" with the news. He also tells them that the baby was his idea and he had to convince Chyna to carry his low metabolic seed. Kourtney and Kim don't seem to be fazed by the news, and give Rob a monotone "congrats." Khloe, however, hangs her head and delivers a lock-jawed noise devoid of emotion that sounds similar to the English word, "congratulations." The convo ends on a mediocre note, with Kourtney and Kim agreeing to take baby steps to integrate Chyna into their lives, and Khloe sitting in silence. This scene was filmed on April 9, 2016, 3 days before Rob called Kris Jenner in Dubai to tell her the conversation was happening. In reality, Kris Jenner was down the street, or watching the scene with other producers on a monitor in Kourtney's kitchen.
At Kylie Jenner's starter mansion, Kylie, Kourtney and Kim lounge in the backyard. Kylie is still struggling with anxiety and seeks advice from her sisters. Kylie thinks her main issue is that she doesn't like being, nor was she meant to be, famous. Kim looks at Kylie like she's speaking in tongues and tries to mentally make Kylie take back her words, but not before confirming that she herself was always meant to be famous. Kim does think that Kylie is just struggling with the early stages of the job, by looking up stories about herself and reading magazines. Even Kourtney, who agrees* that she wasn't meant to be famous either, thinks that the whole gig gets better once you stop caring what other people think. Kylie agrees, and seems to have gotten over her anxiety. Rev. Kim Kardashian's exorcism of Kylie's anxiety was filmed on March 3, 2016.
*Wants Kylie's fame for herself.
Khloe visits Kylie at Kylie's home to confront her little sister about hanging out with Blac Chyna. Khloe—via social media—saw screenshotted SnapChats of Kylie and Chyna hanging out at Kris Jenner's house, and is not happy. She's confused about Kylie's intentions and needs to hear the story for herself. According to Kylie, Rob asked her to come to Kris' house for his meeting with Kris and Chyna. Kylie agreed because she's tired of the drama. But things got a little tense at the meeting when Kris and Chyna were "going back and forth" with one another, with Kris acting "very mom." In spite of this, Kylie and Chyna found time to set aside their differences for the sake of the family. The two talked all about Tyga, his texts to Chyna while he was with Kylie, and just basically cleared out all the murky air around them. Kylie also thought that SnapChat was the perfect platform to let everyone know that they're cool now. She feels like a weight has been lifted and she now has one less "beef" to worry about. Khloe still isn't vibing with Kylie and Chyna's moment and is waiting for someone, mainly Rob, to have a heart to heart with her and apologize for the pain and suffering his existence and actions have inflicted upon her life. This scene was filmed on April 21, 2016.
Well, dolls, that seems to be all the little time I have this week. Check out ya' girl and her people next week for an all new KUWRob's Sperm re-cap on #KUWTKE. #NOBUNOBUNOBUNOBUNOBUNOBU
---
Mariah Smith is a writer and comedic performer who keeps up with the Kardashians. For more Keeping Up With The Kontinuity Errors, click here. You can follow her on Twitter @mRiah.

Images via E!