It's the end of an era! Specifically, an era when you could readily locate and pay full price for pastel terrycloth trackpants with the word "JUICY" emblazoned real big across the butt. Juicy Couture—early-oughts icon and ever-present uniform of girls who were mean to me in college—is shuttering all of its US stores this month.
Via Salon:
Sources on Juicy's home planet – L.A. — told Racked that several locations have already gone belly up, and those that are still open are offering sales of up to 70 percent off everything. Not only that, but the company's recently announced collaboration with shoe brand Steve Madden – snarkily described by Racked this month as "your early aughts dream come true" – will reportedly only be available internationally.
So stock up now, kiddos! There really is no substitute for a pair of pants that lets you know what's inside them.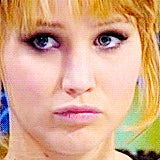 Image via Getty.