After nearly 150 years in the circus biz, Ringling Bros. is hanging up its lion tamer pants. The culprit is high operating costs, paired with the fact that animal-based circuses are bullshit.

"I have made the difficult business decision that Ringling Bros. and Barnum & Bailey® will hold its final performances in May of this year," CEO Kenneth Feld wrote in a statement. The company started losing money after retiring its dancing elephants in May of 2016, the New York Post reports. To its credit, Ringling Bros. did launch an elephant conservation center in Florida, though advocacy groups continued to protest the use of animals in shows. As the Humane Society told CNN:
"It's just not acceptable any longer to cart wild animals from city to city and have them perform silly yet coercive stunts," the society's President and CEO Wayne Pacelle said in a statement Sunday. "I know this is bittersweet for the Feld family, but I applaud their decision to move away from an institution grounded on inherently inhumane wild animal acts," Pacelle said.
In 2011, Feld Entertainment paid a fine of $270,000 to the Department of Agriculture for violating the Animal Welfare Act, though it never admitted to wrongdoing.
The announcement that Ringling Bros. is closing came just days after it debuted its first ever female ringmaster. "It's a huge deal," Kristen Michelle Wilson told CBS. "I am the very first female ringmaster in 146 years." She'll also be the last, though 30 more performances across the U.S. will be held between now and May. The final show will be held on May 21 at Nassau Coliseum in New York.
G/O Media may get a commission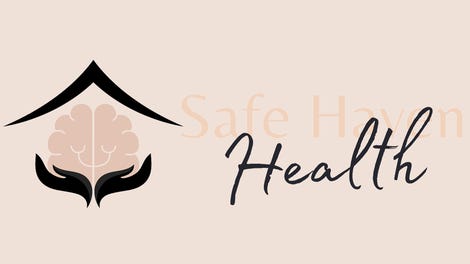 Addiction counseling
Safe Haven Health
"The competitor in many ways is time," Feld told the Post, adding that when his family acquired the show in 1967, each performance was just under three hours. It's since been shortened to two, and the longest segment—a tiger act—is 12 minutes, which is probably 11 minutes longer than most kids can tolerate.
"Try getting a 3- or 4-year-old today to sit for 12 minutes," he said.
Ringling Bros.' remaining animals—which include lions, tigers, camels, donkeys, alpacas, kangaroos and llamas—will "go to suitable homes," the AP reports, and the company will continue to operate its elephant conservation center.
Some of Ringling Bros. 500 employees will be transferred to Feld's other shows, which include Monster Jam, Disney on Ice and Marvel Live. The rest will receive help finding new employment, and those who live on the circus's tour rail car will be given help with housing relocation.