Rihanna stopped at Macy's in New York Monday to promote her brand new fragrance, RiRi, a fruity floral with top notes of "mandarin, cassis, rum and passion fruit" according to Fragrantica, aka The Bible. Her in-store look was somewhere between '80s Madonna and Marie-Antoinette, and clearly she's got the hand-model training of a pro.

Speaking to Refinery29, she also may have teased a forthcoming beauty line, but also—she also may have just gotten over on the Mona Lisa Smile-style interview tactics that she has down to a semi-shady T:
In an interview for Rihanna's new fragrance, RiRi, we asked her about Fenty Beauty, a trademark the pop star quietly registered for last year. Could it be that she's actually putting together a cosmetics line?

"Oh wow, that's crazy, how did you know that?" she asked. "That is definitely something I am going to have my hands on and would love to do. It's something that I've always wanted to do, but I've always had so much on my hands. But, this time, I'm going to make sure it happens. I'm going to find some time between albums and fragrance to do that. I promise."
Perhaps! Perhaps. In the meantime, please enjoy another photo of Robyn Rihanna Fenty, Class of '08, voted Most Likely to Possess Six Namesake Fragrances by Age 27, and also Most Likely to Be Lowkey Giving the Photog the Finger. Eleganza!
G/O Media may get a commission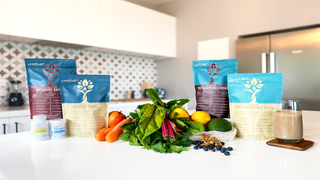 ---
Contact the author at julianne@jezebel.com.
Images via Getty