Rihanna is on the November cover of Vogue. The singer was shot by Annie Leibovitz. The cover line "I LOVE TO HAVE FUN" seems like an under-statement given Rihanna's well-publicized proclivities (which have recently included table-dancing and kissing Chris Brown). We are also excited to see an excerpt from Grace Coddington's highly anticipated memoir teased on the cover. Inside, Rihanna's relationship with Brown is a major part of the profile:
"To the world, I feel like there's no closure," she says. "There's some obsession that's continued even throughout when we weren't friends or couldn't be friends at all. Hated each other. The world hasn't let go. They haven't seen any progress in our friendship, because they don't see anything, really." [...] "So now it's a bit of a fascination, I guess," she says. "I don't know if people will stop soon, but I feel like as soon as they have closure to it, they will." She doesn't expect she will win everyone's understanding. "But they're not on the inside. They can't see what I see, unless they're sitting in my point of view. I guess I'll learn to accept that."
Rihanna says she is very, very single and would love to go on a date because she is surrounded by "too many vaginas":
She says she is single. "I have not been on a date in forever," she says. "Like two years. Haven't gone to the movies, to dinner. Zero."

Come on. If someone wanted to go on a date with you—
"I would love to go on a date," she says. "You don't think that? I'm a woman. A young woman, vibrant, and I love to have fun. And I have too many vaginas around me at this point."

She takes a sip of wine. "Seriously, all I want is a guy to take me out and make me laugh for a good hour and take my ass back home. He doesn't even have to come up. All I want is a conversation for an hour."

So what gives?

"No one asks. Trust me on that. I'm waiting for the man who's ballsy enough to deal with me. I'm going to wait, though. You always find the wrong shit when you go looking."
[Vogue]
---
This, friends, is the perfume commercial Chanel paid Brad Pitt $7 million to make. The copy Pitt reads is:
"It's not a journey. Every journey ends. We go on. The world turns and we turn with it. Plans disappear. Dreams take over. But wherever I go, there you are: My luck. My Fate. My Fortune. Chanel No.5, Inevitable."
G/O Media may get a commission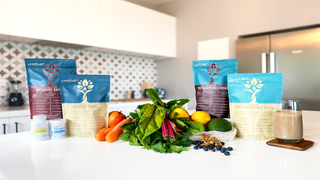 With 40 words at $7 million, Pitt earned about $175,000 every time he opened his mouth. [YouTube]
---
A totally random and somewhat sketchy looking Web site has published what appear to be images from the lookbook for the Maison Martin Margiela/H&M collection. No pricing information is included. But would you look at those shoes? [SubDistrict]
---
Tyra Banks has sold a T.V. show concept called Fivehead to ABC Family. The show will focus on Banks' experiences in high school and rise to the top of the modeling world. [Deadline]

Henry Holland would like reporters not to use the word "fun" in reference to his clothing anymore, because he is all grown up:

"Don't say the F word!" designer Henry Holland shouts, en route to our shoot with his friend Pixie Geldof. "If the headline on this article is 'House of Fun', I will be sending it back to you — once I've shredded it — in a Ziploc bag." [...]

"It's two different things, isn't it, to be serious and to be taken seriously," the 29-year-old continues. "It doesn't keep me up at night, but I would like to be taken more seriously. That's what the new collection was about – trying to show that there is growth and development, and that you don't have to use the word fun every time you talk about my clothes. I'm so over the word fun. But we've said it now, haven't we?"

Production of NBC's show Fashion Star has been shut down due to a dispute with the International Association of Theatrical and Stage Employees, the union that represents stagehands and production crew members. About 70 people picketed the set and a judging panel taping was cancelled. The show is currently a non-union production that employs mostly unionized staff, but in the absence of a union contract those people aren't getting health insurance or pension benefits. [THR]

The dispute between Hermès and Louis Vuitton Moët Hennessy over the latter's acquisition of some 22.3% of the former's shares is the subject of a preliminary investigation by the Paris prosecutor's office. Hermès accuses the luxury conglomerate of insider trading, collusion, and manipulating stock prices. LVMH has counter-sued the target of its hostile takeover for "slander, blackmail and unfair competition." [WWD]

Tory Burch sold her mansion in the Hamptons for $11 million. This has shocked — shocked — her neighbors, who include Calvin Klein, David Koch, Rachael Ray, and Leon Black, because when Burch bought the house from her ex-husband Chris in 2006 she paid $22.5 million. That kind of price drop might affect their home values. [NYPost]

The Los Angeles Times takes a look at the fashion industry's attempts to become more sustainable. Gucci and Stella McCartney are exploring biodegradable plastics. And as reported last week, Puma is introducing a new line of products that can be returned to Puma stores for recycling once they have reached the end of their usefulness. Bio-plastics, vegetable-tanned leather, recycled polyester — are these the materials of the future? [LATimes]

Probably not. The clothing of the future will instead be designed by Kylie and Kendall Jenner, who just got a clothing line deal. [WWD]

Derek Lam says his favorite client will always be his mom.

"Whenever I see my mother wear my clothes it make me feel so happy. She's close to 70 and still loves fashion. I'm always so pleasantly surprised when I see that she is happy enough with the work that I do to wear it."

He's also enjoying the new Zadie Smith book. [Grazia]

HMX is facing a liquidity crisis that could lead to the men's wear company filing for bankruptcy for the second time in four years. Reports Women's Wear Daily, "The liquidity constraints are due to a lack of funding from its corporate parent, Mumbai-based S. Kumars Nationwide Ltd." Several companies, including Iconix, are interested in acquiring the company. HMX is the largest remaining manufacturer of men's suits in the U.S. [WWD]

Swedish style blogger Elin Kling's new collection for Guess retails for $58 to $898. Is anyone really going to spend $900 on some leather pants from Guess? Kling says she did the first 14 sketches in just two days. Women's Wear Daily didn't ask Kling any questions about the details of her company Now Manifest's recent acquisition by Fairchild Fashion Media, a division of Condé Nast. Details of the deal and its value were never disclosed. FFM publishes WWD. [WWD]

Ahead of the vote on Washington state's marriage equality law, which must be confirmed by a popular referendum, Nordstrom released a letter affirming that

It is our belief that our gay and lesbian employees are entitled to the same rights and protections marriage provides under the law as all other employees.

[AP]

The late hair stylist Vidal Sassoon was remembered at a memorial service at St. Paul's Cathedral in London. Guests included Jeremy Irons, Zaha Hadid, John Frieda, Michael Caine, Anish Kapoor, Zandra Rhodes, Louise Wilson, and Ashley and Allegra Hicks. [WWD]