Richard Simmons recently experienced a setback in his lawsuit against the National Inquirer and Radar Online when a judge issued a tentative ruling stating that labeling someone transgender does not qualify as defamation. Quotes TMZ:
The judge just said being misidentified as transgender does not inherently expose someone to "hatred, contempt or ridicule... ."

The judge went on to say, "While, as a practical matter, the characteristic may be held in contempt by a portion of the population, the court will not validate those prejudices by legally recognizing them."
Earlier this year, Simmons announced he was suing the rags for claiming he was transitioning in 2016. In a follow-up to TMZ's item on the tentative ruling, the site reports that Simmons's lawyer, Neville Johnson, plans to appeal if this ruling becomes final:
Johnson scoffs at the logic, telling TMZ, "Transgenders can't joint the Air Force, they can't go to the bathroom" ... in other words, it's ridiculous to say there is not significant scorn and ridicule in the U.S.
(Who with any legitimate knowledge and interest in social justice in 2017, by the way, says "transgenders?")
It's a bit of a conundrum given the language in the judge's tentative ruling vis a vis a world that remains hostile to trans people. At the same time, it's important to remember that a New York appeals court ruled in 2012 that it was no longer defamatory to call someone gay, after years of rulings finding just that. According to the AP:
The New York decision found that earlier rulings were "based on a false premise that it is shameful and disgraceful to be described as lesbian, gay or bisexual."
G/O Media may get a commission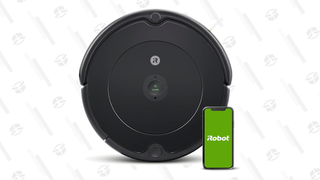 35% Off Black Friday Deal
iRobot Roomba 694 Robot Vacuum
In terms of precedent and broader cultural implications regarding trans people, there's a lot riding on this case.