Fitness guru Richard Simmons wants his fans and many curious onlookers to know that he's back from the hospital, where he was treated for severe indigestion, and that there is certainly nothing unusual going on in his life.

In a message posted to Facebook on Sunday, he writes:
Hope you're having a beautiful Sunday. I wanted to take a moment to send a big thank you to the wonderful doctors, nurses and staff at Cedars Sinai Medical Center during my short stay there this week. They make you feel good even though you're in the hospital for feeling bad.

Another shout out goes to the wonderful men and women of the Los Angeles Police Dept. They were so helpful and kind as I returned home.


Let's take a minute and all be thankful for medical professionals, police, firefighters and our brave military forces here and around the world. They risk so much every day to make us well and keep us protected. God Bless all of them.

Well, yes, gratitude is an appropriate thing to feel when the LAPD personally facilitates your passage home. At this point, though, it wouldn't surprise me if they dedicated an entire detail to ensuring Simmons's safety, though it's definitely better than the way they seem to spend their time otherwise.
Here's a status update from an LAPD detective by way of People. The beard portion is an especially pertinent use of resources:
"He looks really great," LAPD detective Kevin Becker, who helped Simmons as he arrived back at his West Hollywood home, told PEOPLE. "He is getting older like all of us but he is in good shape. He is in great spirits. He was laughing and joking and talking. He is very friendly, very funny.

Simmons 'has got a little bit of a beard,' said Becker, but otherwise he is just as fit as ever.

"He is just fine. He is just a private guy now," he said. "If he wants to go somewhere, he goes."
G/O Media may get a commission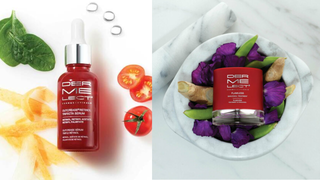 Save $19
Retinol Renewal Kit
Simmons's stay at Cedars Sinai allegedly had nothing to do with his past struggles, which include but are not limited to rumors he was being held hostage by his maid and/or depressed over knee replacement surgery.
Nevertheless, the cultural icon has taken to updating his Facebook regularly, undoubtedly to put an end to the rumors and podcasts delving into why he suddenly vanished from the public eye. On Monday, he wrote,
Aren't you sick of hearing and reading about me?! LOL Well by now you know that I'm not "missing", just a little under the weather. I'm sure I will be feeling good and back home in a couple of days.
On the one hand, it's got to be nice to know that people are concerned for your well-being. On the other, can't the poor man just live his life? On a third, more cynical hand, though, all this fuss is probably pretty good for business.