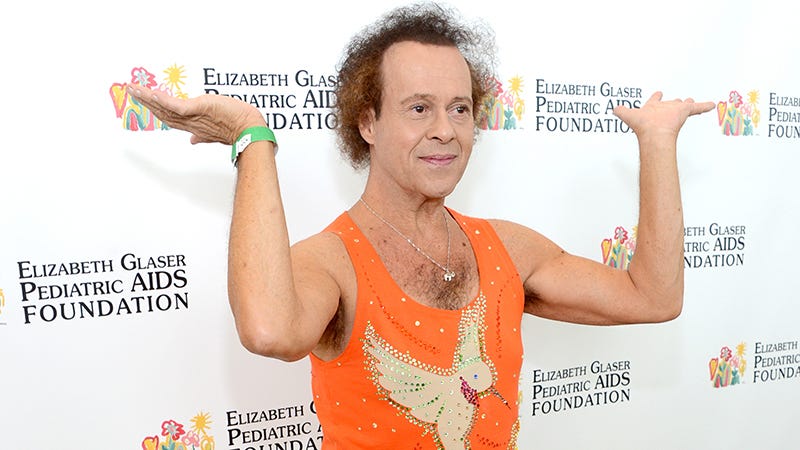 Fitness guru Richard Simmons, who was hospitalized Friday night following reports of "erratic behavior," was allegedly released from Cedars-Sinai Medical Center on Saturday. But no, that release appears to have been only a clever feint choreographed by his (overly involved)(?) handlers. Because if that was Simmons, who was this blurry fellow tucked into the back seat of a silver sedan on Monday? TMZ is pretty sure:

We're pretty sure it's Richard in the back seat — sporting a beard — with his longtime housekeeper/friend riding shotgun
Something tells me this Facebook post from Monday might not have been 100 percent authentic, either.
---
Lady Gaga has endorsed Hillary Clinton via red, white and blue swimsuit via Instagram. Tell me, does this news impact your vote?
The couch has not publicly endorsed a candidate, but I anticipate an 11th hour push for Sanders any minute now.
---
Image via Getty.