Though Health and Human Services Secretary Kathleen Sebelius overruled the FDA's recommendation to give everyone access to Plan B without a prescription, the battle to make the drug more widely available for women of all ages isn't over. The Center For Reproductive Rights has reopened its 6-year-old New York lawsuit, and it may provide an opportunity to overturn Sebelius' unprecedented decision.
Reuters reports that the 2005 lawsuit originally claimed that the FDA's refusal to drop the prescription requirement for Plan B at the time was "not supported by medical or scientific evidence." There hasn't been much activity in the case since 2009 when the FDA ignored a court order to reconsider restrictions on the drug, but due to new developments Federal Judge Edward Korman allowed the Center for Reproductive rights to reopen the case.
Though earlier this month the FDA found that there is "adequate and reasonable, well-supported, and science-based evidence that Plan B One-Step is safe and effective," when explaining her decision, Sebelius said she'd concluded that the data on teens' ability to use the drug effectively on their own wasn't sufficient. Judge Korman said that the New York case should now consider "whether the secretary is focusing on the adequacy of the studies," or if she'd based her decision solely on political factors. Agencies are allowed to consider policy and political priorities when making a decision, but if there's no evidence supporting the move judges can overrule it for being "arbitrary and capricious."
G/O Media may get a commission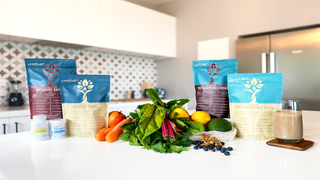 Judge Korman has agreed to let the Center for Reproductive rights add Sebelius as a defendant in the case. Korman also ordered the FDA's lawyer to turn over the evidence the Plan B decisions were based on, and when he objected, the judge told him to submit a sworn statement saying that the Department of Health and Human Services hadn't ignored the data. Legal experts say judges are usually hesitant to challenge an agency on its scientific decisions, but there's reason to think this case may be different. This is the first time we've ever seen a health secretary overrule a FDA decision, seemingly for reasons that had nothing to do with science.
Plan B Denial Could Be Challenged By New York Suit [Reuters]
Plan B Decision Could be Challenged by Revived Brooklyn Lawsuit [International Business Times]