It's been 11 days since March 24, the last sorta good day, when Republicans failed to vote on their seven-years-in-the-making healthcare replacement bill. That glimmer of hope was fleeting, however, because since then, Americans lost their internet privacy, women lost rights in the workplace, the environment lost major climate change protections, and the Trump administration moved several steps closer to becoming a Russian sleeper cell. And now, Republicans are negotiating terms for another bill to replace the Affordable Care Act that is far, far worse than the initial clusterfuck of a healthcare bill they proposed.

According to the Washington Post, Trump administration officials are leading talks with the Freedom Caucus, an ultraconservative contingent of the House that didn't support the original draft of the Republican's American Health Care Act. Notably, House Speaker Paul Ryan, who became the very sad face of Trumpcare, has not publicly discussed the new draft.
The new proposal, which is still being negotiated, would allow states to apply for federal waivers to opt out of two major Affordable Care Act protections: coverage of "essential health benefits" like maternity care, mental health services, prescription drugs, and emergency care, and the "community ratings" requirement, which ensures that insurance companies cannot charge sick people more than healthy people for coverage.
Under this plan, insurance would become more affordable for healthy patients, but drive up costs for anyone with serious health issues. The New York Times explains what this means for anyone who isn't perfectly healthy or very rich:
Technically, the deal would still prevent insurers from denying coverage to people with a history of illness. But without community rating, health plans would be free to charge those patients as much as they wanted. If both of the Obamacare provisions went away, the hypothetical cancer patient might be able to buy only a plan, without chemotherapy coverage, that costs many times more than a similar plan costs a healthy customer. Only cancer patients with extraordinary financial resources and little interest in the fine print would sign up.
G/O Media may get a commission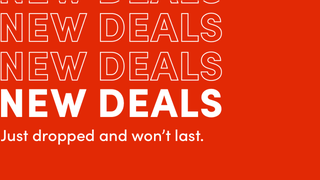 Up to 70% off
Wayfair - Cyber Week Deals
So while on the surface it means that more people (specifically, healthy and young people) will have insurance coverage under this bill, what's included in that coverage could amount to very little, and the sickest people—those who really need healthcare—would essentially be shut out.

The Times reports that for people who can't afford traditional insurance, Republicans may re-introduce state subsidized "high-risk pools" that were common before the passage of the Affordable Care Act. But these insurance programs tend to be burdened with high costs and long waiting lists for people who need immediate care.
We don't know how many states would opt into the federal waivers that make this nightmare of a plan possible, but per Freedom Caucus head Rep. Mark Meadows, the waivers would be "very easily granted." Support from the Freedom Caucus is not enough for Republicans to pass this bill, however—assuming Democrats continue to oppose the healthcare replacement bill, they'll need moderate Republicans to sign off on this bill, too.